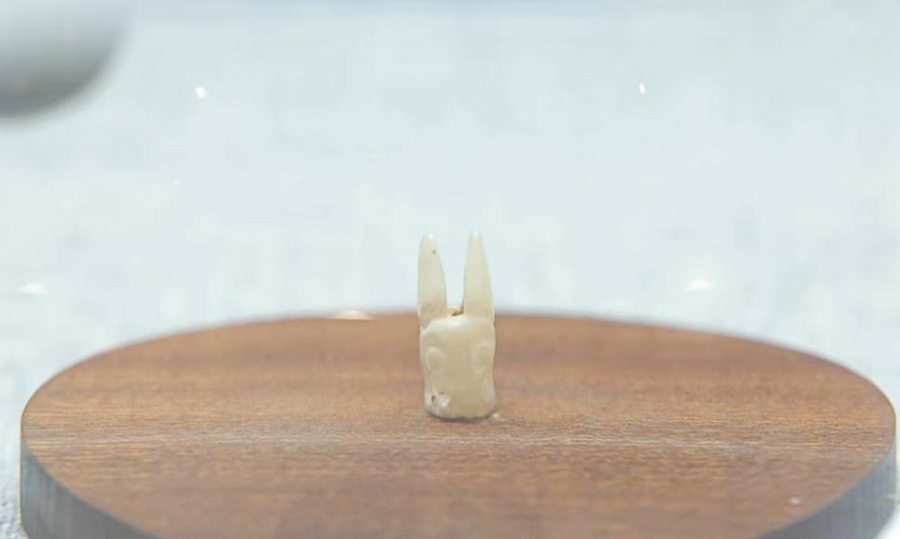 A 3,000-year-old rabbit relic went on display recently at the Jinguo Museum in Linfen, Shanxi province, inspiring many to get closer to rabbit culture during the Spring Festival period this year — the Year of the Rabbit in the Chinese zodiac.
The jade rabbit relic, dating to the Shang Dynasty (c. 16th century to 11th century BC), is only 0.9 centimeters in diameter and 2.1 cm in height, which is about the size of a jujube pit.
The rabbit was probably used as a decoration, or possibly as a ritual vessel, according to experts.