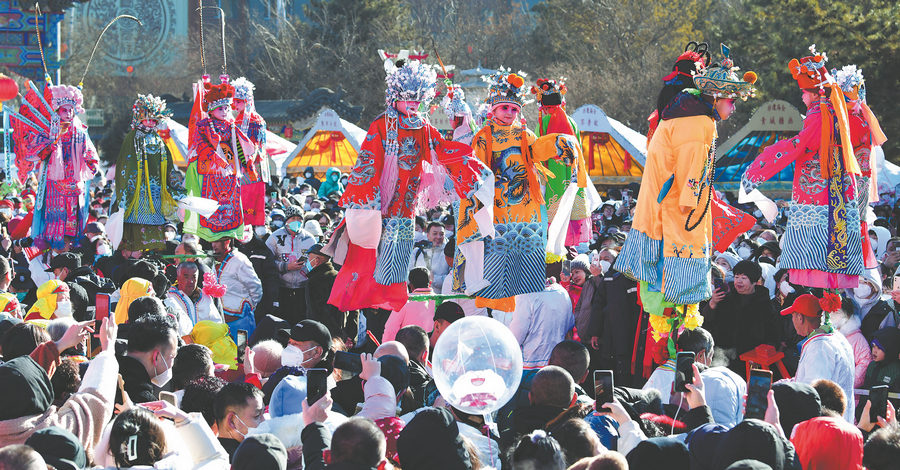 This year, Lantern Festival falls on Sunday, marking the official end of the Spring Festival celebrations in China.
Observed on the 15th day of the first month of the Chinese lunar calendar, when a full moon appears in the sky, Lantern Festival symbolizes unity.
Traditionally, as the name of the festival implies, people light lanterns, play caidengmi (lantern riddles), attend temple fairs, enjoy the sight of the bright moon and eat food particular to this time of the year such as yuanxiao, which are glutinous rice balls with sweet fillings, or tangyuan, which is a sweet glutinous rice dumpling. Both are sticky with round shapes that denote tuanyuan, or reunion. The festival is the last chance for many families to be together until next year.