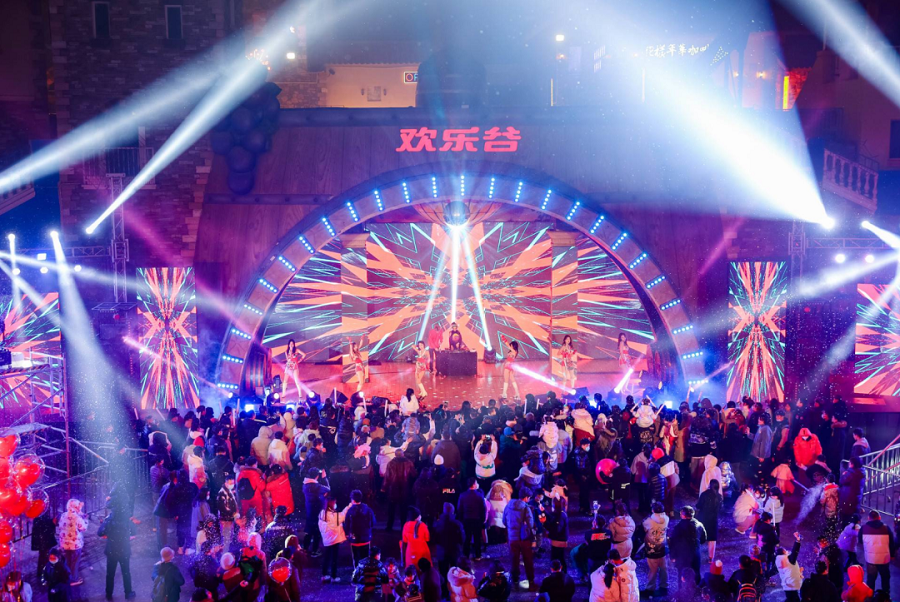 Domestic theme park operator Overseas Chinese Town welcomed 6.4 million traveler visits during the Spring Festival holiday, up 77 percent as compared with the same period of last year, the operator reports.
The figure also represents a two-digit growth over the 2019 holiday. It shows the strong resilience of the country's tourism market, experts say.
OCT's Happy Valley theme parks in nine cities, including Beijing, Shenzhen of Guangdong province and Wuhan of Hubei province, altogether welcomed 600,000 travelers, 136 percent of the numbers in 2019.
Travelers enjoyed distinctive folk culture and performance related to the holiday, as well as regular programs at the parks.
"From this year's Spring Festival travel market, we can see that travelers are placing more importance on cultural connotations and scene experiences," says Dai Bin, president of the China Tourism Academy.
"People experience the beauty of culture and enhance cultural self-confidence in their travels." he adds.
China has measured about 308 million domestic tourist visits during the seven-day Spring Festival holiday, up 23.1 percent year-on-year, recovered to 88.6 percent for the same period in 2019, according to the Ministry of Culture and Tourism on Friday.
Domestic tourism revenue reached 375.8 billion yuan ($55 billion), up 30 percent year-on-year, recovering to 73.1 percent of the same period in 2019.