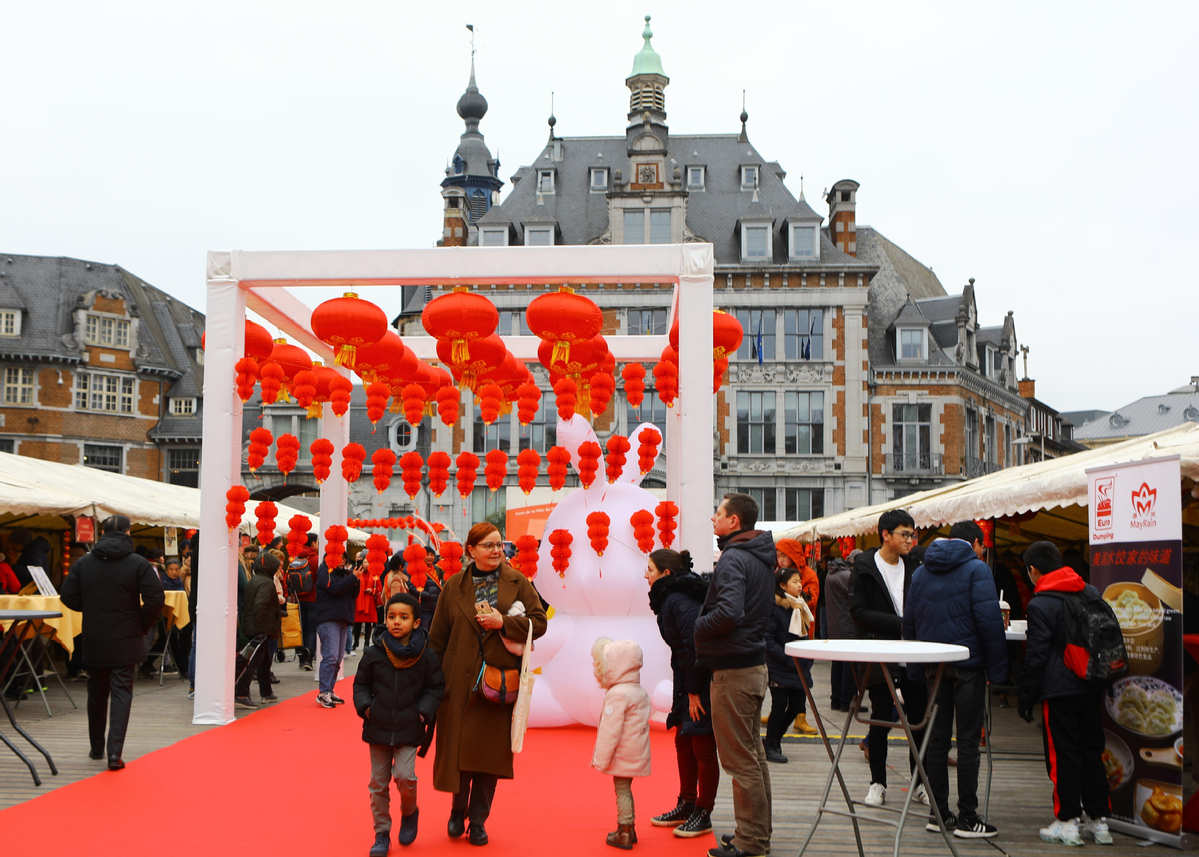 BRUSSELS -- The Chinese New Year, or Year of the Rabbit according to the Chinese lunar calendar, was celebrated on Saturday in the central Belgian city of Namur.
Nearly 3,000 people participated in the festivities, which included traditional dances and other cultural performances.
Organized by the Federation of Chinese Communities in Belgium, the celebration allowed visitors to experience a wide range of Chinese culture and folklore, including gastronomy, Chinese liquor, painting and calligraphy, porcelain, Tai Chi, traditional Chinese medicine, lion dances and lanterns.
For Elise Boucher, a 23-year-old Belgian student at the University of Mons, the idea of celebrating Chinese New Year in Namur is incredible. "I discovered the gastronomy, the Chinese liquor and there is something for everyone. What I liked most about these visits was the food tasting," she said.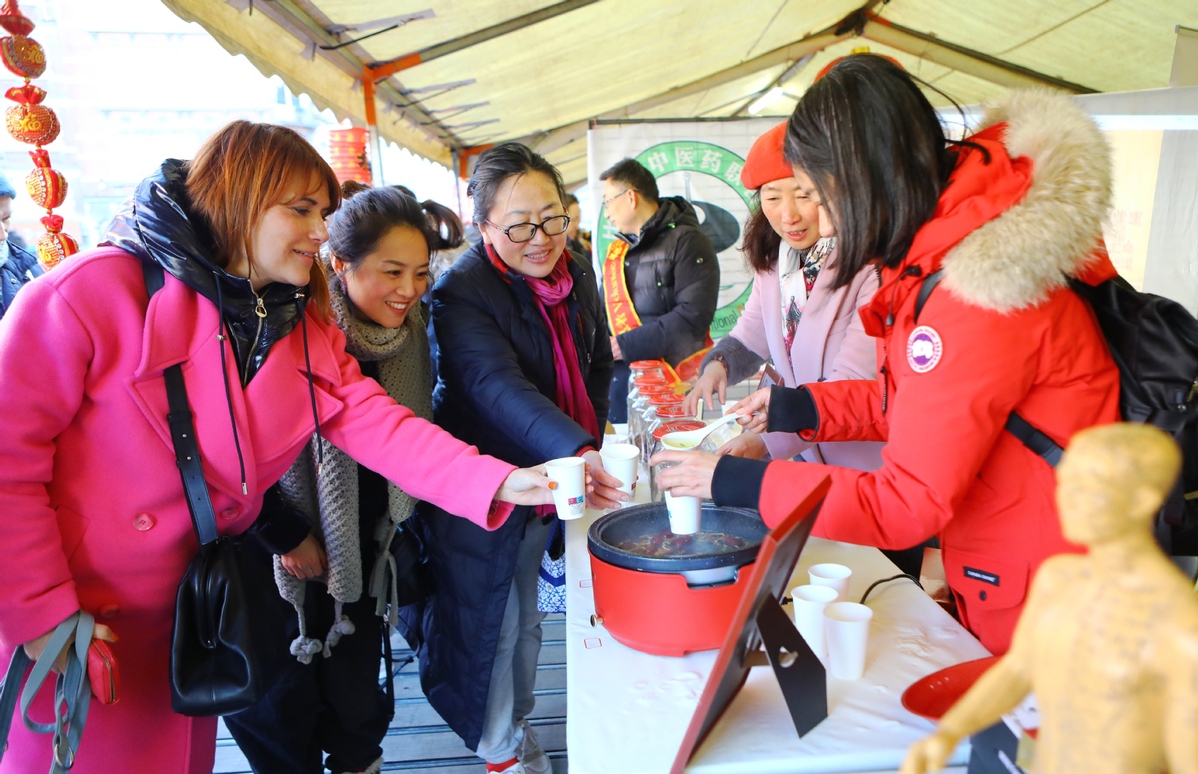 "It's really interesting to be able to share this culture. I liked the artist's calligraphy lessons. I found it impressive to see how in a few strokes he can express so many things in his painting," said Veronica Dakpui, an architecture student at the University of Liege, who is also taking Chinese classes at the Confucius Institute in Liege.
For 63-year-old Jean Michel Paulin who teaches Tai Chi in Jambes, not far from Namur, the celebration is "an additional discovery of Chinese culture."
"I have already been to China several times. I practice Tai Chi, I teach it. It's great to see so many people and so many Chinese," said the Tai Chi practitioner.
In his opening speech, Chinese Ambassador to Belgium Cao Zhongming hailed the relations between China and Belgium.
These relations, he said, "have maintained a good momentum of development," and the people of the two countries benefited from the cooperation in economic, commercial and cultural fields.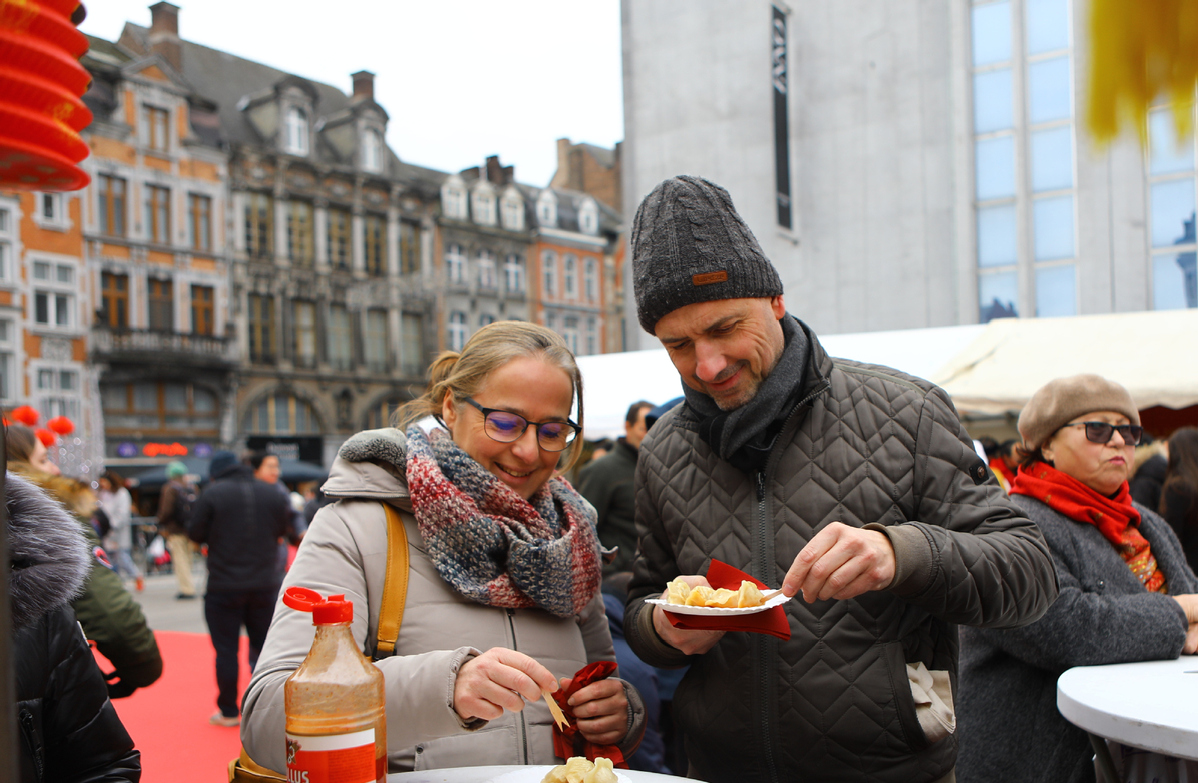 China is also working to make the whole world benefit from its development, the ambassador said. "This will inject a new dynamic into Sino-Belgian relations and bring new opportunities for Belgium's development."
Denis Mathen, governor of the province of Namur, noted that this occasion of the Chinese Spring Fair was an opportunity to "participate in the reestablishment of ties with China, your immense country that geographers call the 'Middle Kingdom'."