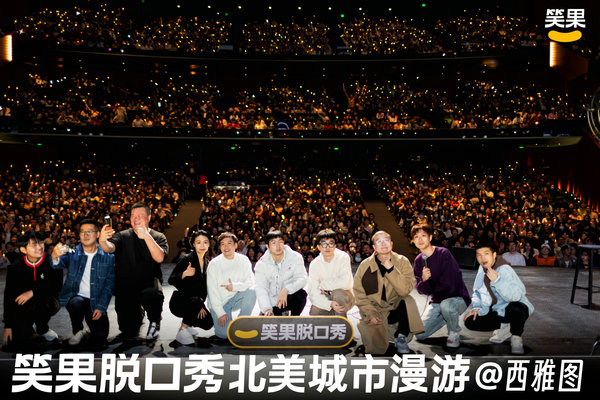 A group of Chinese standup comedians started their tour across North America at McCaw Hall in Seattle on Friday, attracting 2,000 audience members to enjoy the show.
Held by Xiaoguo Culture, a Shanghai-based leading comedy company, this tour is a celebration of Chinese New Year.
As the company's first-ever tour in North America, it will visit many cities like San Jose, Los Angeles and New York City in the United States, as well as Toronto and Vancouver in Canada.
The performers include Li Dan, Cheng Lu, Yang Meng'en, Liang Haiyuan and Mao Dou.
On Friday, those performers brought out brand-new jokes in a three-hour show, producing a roar of laughter from the audience.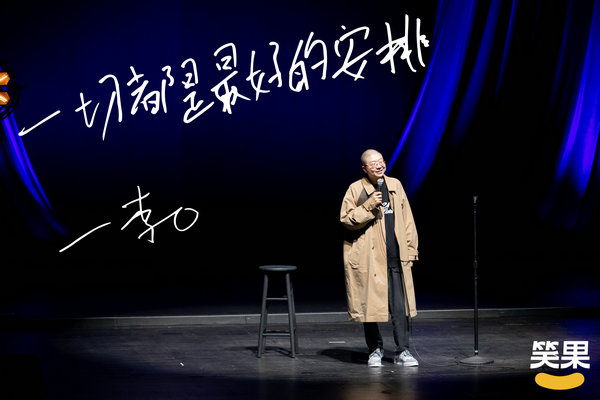 Stand-up comedy, which originated in Europe and the US, has been enjoying growing popularity in China over recent years. Chinese standup comedians have garnered bigger audiences with their sharp observations on everyday life and witty self-expressions. Now, they are going to spread their wings in foreign markets.
"Back in 2020, our comedians were invited to participate in the Mandarin Comedy Week during the Melbourne International Comedy Festival, and tickets sold out quickly," says He Xiaoxi, co-founder and CEO of Xiaoguo Culture.
"After that, we immediately started planning overseas tours in North America, Australia and New Zealand," he said, adding that they want to bring China's standup comedians to international stage.
Venues have been carefully selected from a series of landmark and large professional theaters in order to bring the show to more than 10,000 spectators during the tour. The comedy lineup will also participate in the NBA's Lunar New Year celebration activities.