After enduring the negative impact of COVID-19, China's cinemas welcomed crowds of moviegoers during the Spring Festival holiday, raising hopes for the film industry's recovery.
"The audiences are all back!" said Dong Wenxin, a cinema manager in the eastern Chinese city of Jinan, who was thrilled to see the return of crowds to her theater.
It is the first Spring Festival holiday after the adjustment of the country's response to the virus. The week-long holiday ends on Friday and is usually a lucrative moviegoing period in China.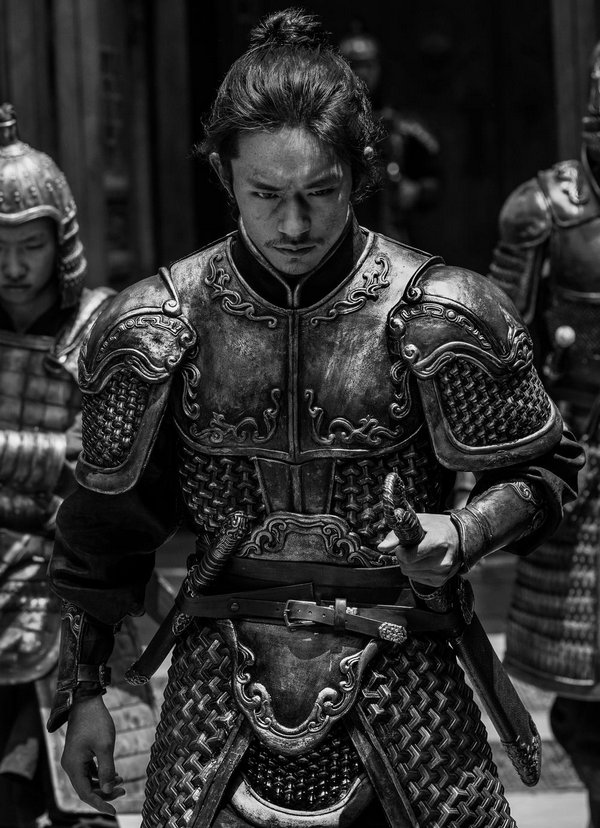 Figures
The holiday box office sold 126 million tickets as of 7 pm Friday, generating a whopping revenue of 6.65 billion yuan (about $982 million), according to box office tracker Maoyan.
The earnings overtook that of the same holiday last year, making this year's Spring Festival holiday the second highest-grossing to date.
Six domestic titles were released on the Spring Festival, or Chinese Lunar New Year, which fell on Jan 22 this year.
Topping the holiday box office chart was the twist-filled Full River Red, Zhang Yimou's first foray into the "suspense plus comedy" genre. The ending of the movie moved many to tears, with thousands of soldiers reciting prose by patriotic Song Dynasty (960-1279) general Yue Fei in concert. The historical drama raked in 2.55 billion yuan, accounting for 38 percent of the box office total.
It was followed by Guo Fan's The Wandering Earth II, a prequel to the 2019 sci-fi blockbuster The Wandering Earth, which pulled in 2.13 billion yuan.
Third place on the chart went to the animated film Boonie Bears: Guardian Code, the newest installment in one of the longest-running movie franchises in China. It grossed 743 million yuan.
The other films are Cheng Er's spy actioner Hidden Blade which stars Tony Leung Chiu-Wai; Deep Sea, an animated fantasy from Tian Xiaopeng, the helmsman of Monkey King: Hero is Back; Five Hundred Miles, a comedy starring Zhang Xiaofei, a comedienne best known for her part in the 2021 dark horse Hi, Mom.