BEST TOURISM VILLAGES
Dazhai in South China's Guangxi Zhuang autonomous region and Jingzhu in Southwest China's Chongqing municipality have been named among the Best Tourism Villages of 2022 by the United Nations' World Tourism Organization. The Ministry of Culture and Tourism revealed the news on Tuesday, citing the 32 Best Tourism Villages of 2022 list by the UNWTO. Previously, Yucun and Xidi villages, in East China's Zhejiang and Anhui provinces respectively, had been recognized among the best by the UNWTO. The Best Tourism Villages initiative was launched in 2021.
HIGH PLATEAU AIRPORT
A passenger aircraft landed on Friday morning in Tashikurgan Tajik autonomous county, Northwest China's Xinjiang Uygur autonomous region, marking the inauguration of the region's first high plateau airport. The airport, located at 3,258 meters above sea level, is China's westernmost public airport. "A round-trip flight between Urumqi and Tashikurgan has been opened now," said Chen Xiaoguo, general manager of the airport. He added more airlines will soon join. With a 3,800-meter runway, the airport is designed to handle an annual throughput of 160,000 passengers and 400 metric tons of cargo and mail.
ARABIC ARTS FESTIVAL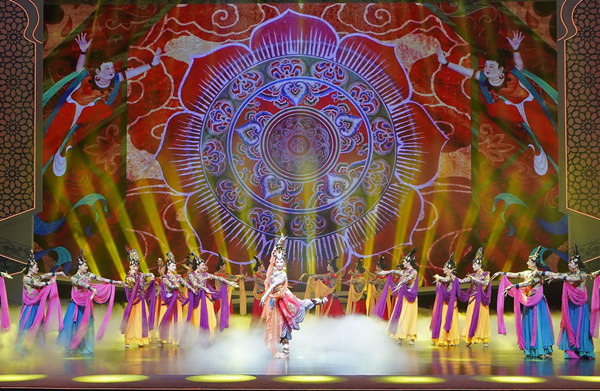 The fifth Arabic Arts Festival opened in the city of Jingdezhen in East China's Jiangxi province on Monday. The two-day event saw in-depth cultural exchanges between artists from China and Arab countries and showcased the unique charms of Jingdezhen, also known as China's porcelain capital. The festival included a series of cultural exchange activities such as performances, a cultural industry forum and an exhibition. Since 2006, the Arabic Arts Festival has been held every four years in China.