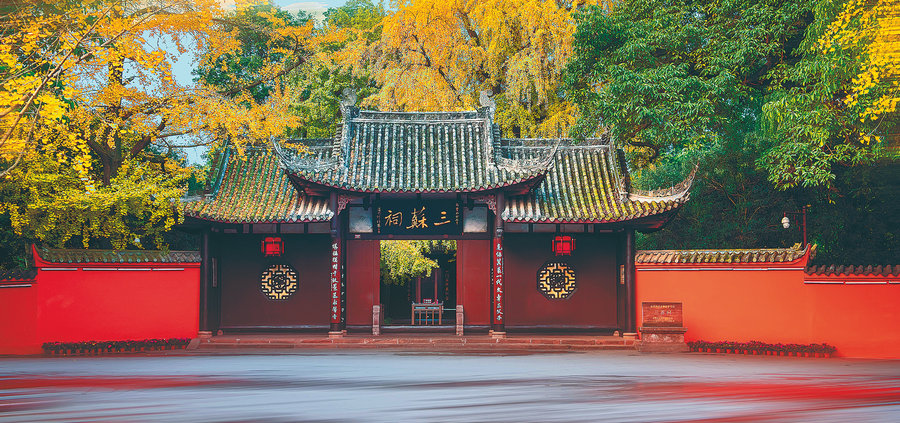 Literary master appreciated good food and also fought against injustice, Huang Zhiling in Chengdu reports.
Beijing food connoisseurs who appreciate the Sichuan school of cuisine frequent restaurants named Meizhou Dongpo to devour classics, like Dongpo meat and dandan noodles.
These dishes satisfy both the taste buds and cultural curiosity, some argue.
Meizhou is today's Meishan city in Southwest China's Sichuan province where the literary genius Su Shi (1037-1101), also known as Su Dongpo, after whom the dish was named, was born in the Song Dynasty (960-1279).
The former home of his father Su Xun (1009-1066) and younger brother Su Zhe (1039-1112) is in the Ancestral Temple of the Three Sus in the center of Meishan. The Three Sus are among eight of China's most illustrious literary masters, who lived during the Tang (618-907) and Song dynasties.