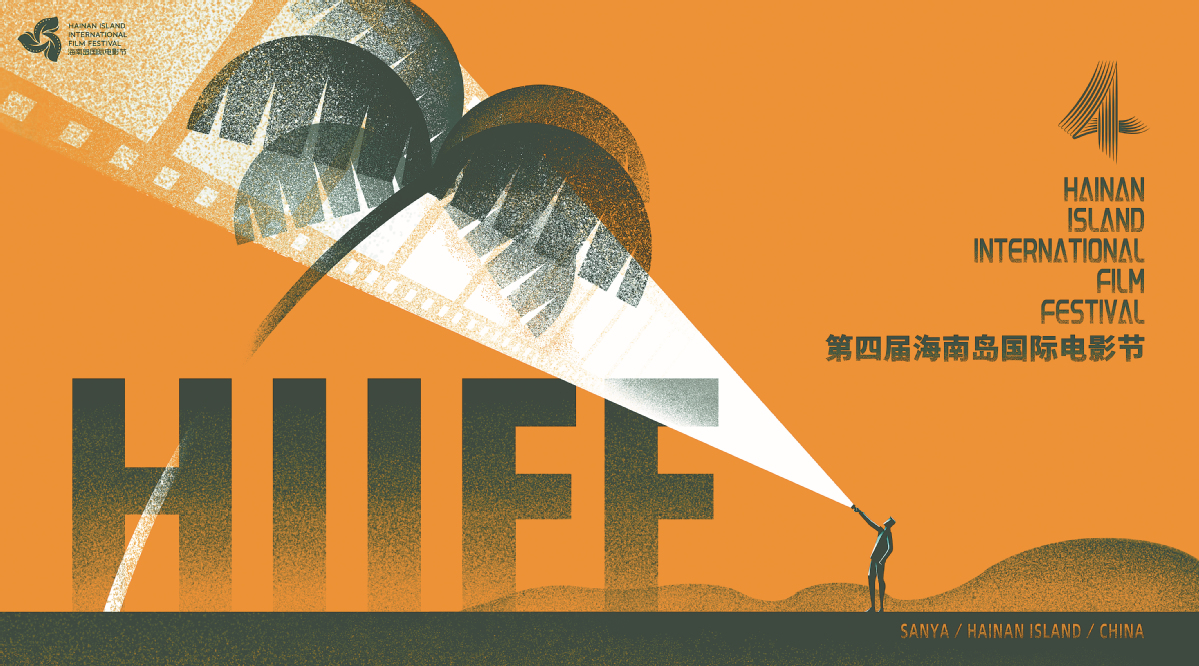 Film festival set to illuminate global appeal of island province, Chen Bowen reports in Haikou.
When people think of Hainan province, the first image that pops into their heads tends to be that of coconut trees and beaches. That is why they featured in the main poster of the 4th Hainan Island International Film Festival, which will be held in Sanya, Hainan, from Dec 3-10.
In the festival's poster, the coconut tree and beach "are reminiscent of the tropical island's high-quality ecological environment", Wang Dongju, general manager of Hainan Island International Film Festival Co, said at a news conference on Nov 15.
Adopting a bold contrast of yellow and green, it resolves around the theme of "light", which means to "live toward the light and move forward with the shadow".
The white light and a man's silhouette in the poster symbolize movies. And the silhouette alone represents filmmakers who are relentlessly striving forward. In the man's hand, light gradually turns into a film reel and illuminates the coconut tree, "which stands for the integration of the film industry and Hainan that can brighten up the sky and create dreams", Wang explained.