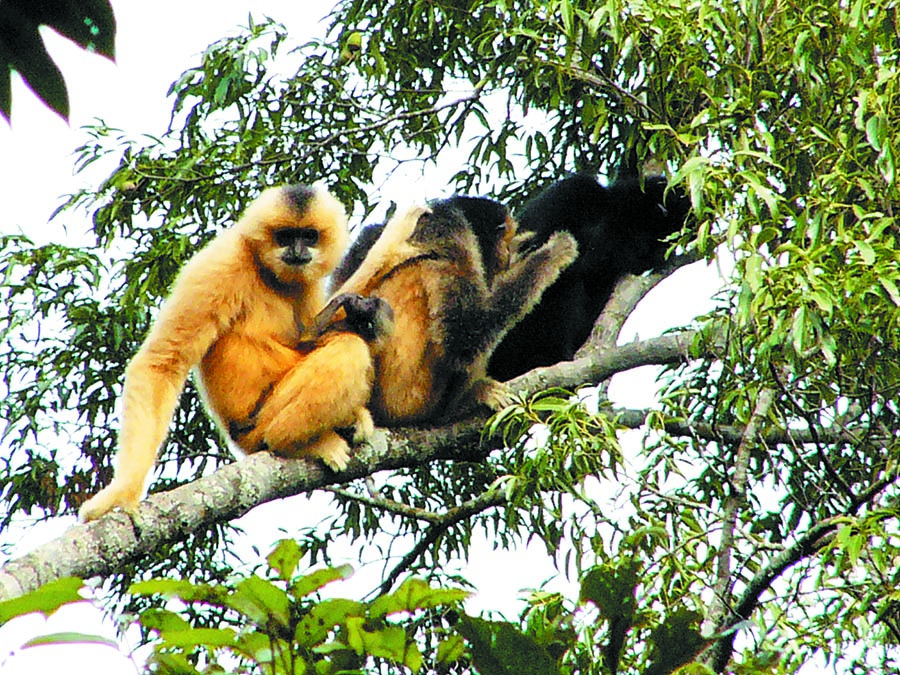 Popular feature of island life contributes significantly to its rich biodiversity, reports Chen Bowen in Haikou.
Zheng Haiqiang and Ni Decong rose early on Jan 24, before the break of dawn, to monitor Hainan gibbons. This was a routine task. After a one-hour hike, they heard the primates howling, located their positions, and excitedly found one holding a baby cub.
Since 2020, gibbon infants have been spotted each year, and, thanks to four decades of unrelenting conservation efforts, the population is thriving.
It has increased from seven gibbons across two family groups in 1980 to 36 split into five families in April, according to a report released at the 2022 Tropical Rainforest International Conservation Symposium held from Oct 24 to 25 in Haikou, Hainan province.