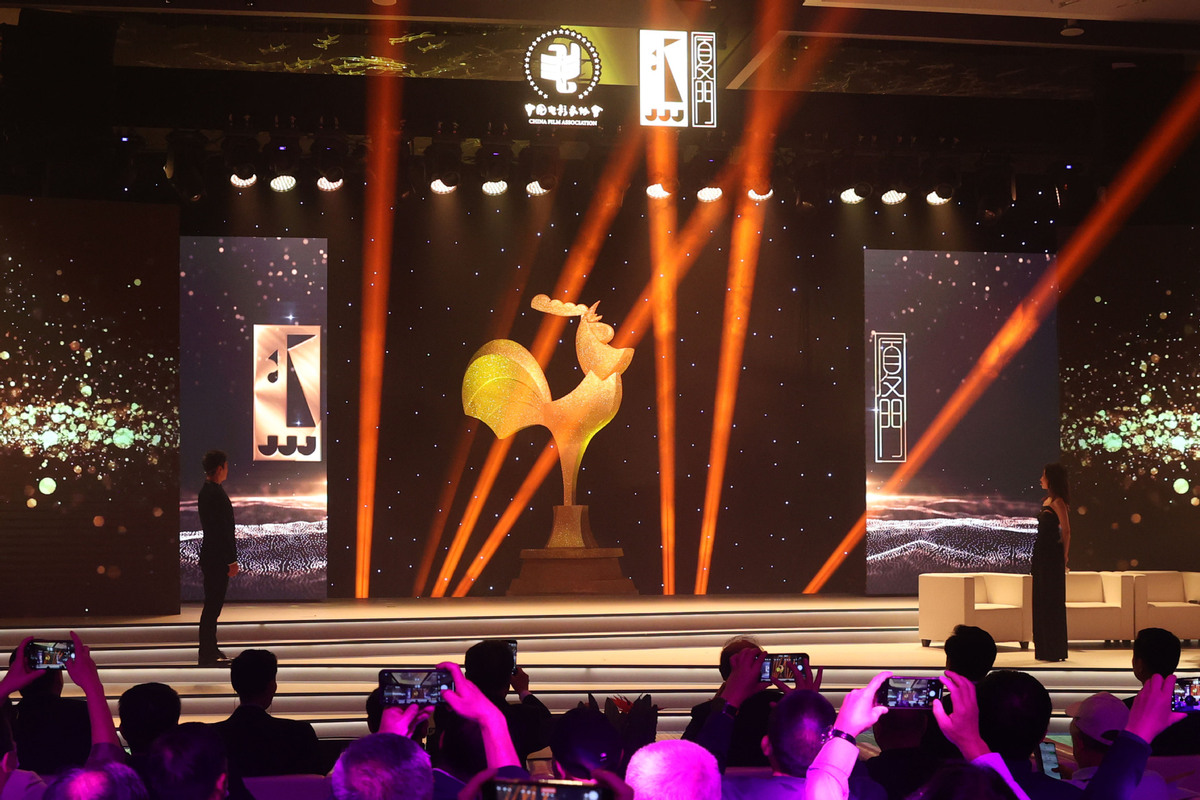 The 2022 China Golden Rooster and Hundred Flowers Film Festival, featuring the 35th China Golden Rooster Awards, kicked off Thursday in the city of Xiamen, East China's Fujian province.
The event, which runs until Nov 12, will see nominees compete for Golden Roosters in 20 award categories.
According to the China Film Association, films eligible for this year's Golden Roosters are those granted screening permits in China from July 1, 2021, to July 15, 2022.
During the process, the organizers received submissions from 168 films of various genres across various categories, including 51 feature films, 50 small-to-medium-budget feature films, 13 children's films, 15 animated features, 17 documentary or popular science films, 11 opera films and 11 foreign films.
The war epic "The Battle at Lake Changjin" received the most nominations, with a total of eight, including the best feature film and best director. This year's tear-jerker family drama "Lighting Up the Stars", and last year's phenomenal romantic film "B for Busy", each received seven nominations.
About 20 domestic productions will be screened during the show, while arrangements have also been made to showcase international films, as well as those produced by China's Hong Kong, Macao and Taiwan. In addition to the China Golden Rooster Awards ceremony, the festival includes various industry-related forums, exhibitions and other events.
Launched in 1981, the Golden Rooster Awards is a national event sponsored by the China Federation of Literary and Art Circles and the China Film Association.