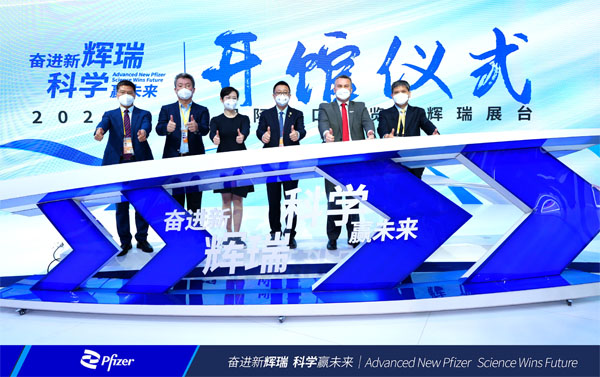 Multinational pharmaceutical giant Pfizer is flexing its innovative muscle at the ongoing fifth China International Import Expo in Shanghai, showcasing its product portfolio of breakthrough innovations and medical solutions.
At its 1,000-square-meter exhibition booth, a record size for the four-time CIIE participant, more than 20 innovative products and treatment plans for cancers, vaccines, anti-infection, inflammation and immunization, and rare diseases were on display. One of them is making its Asia debut and three have their China premieres, the company said.
Innovation lies at the core of Pfizer's competitiveness, said Jean-Christophe Pointeau, president for Pfizer Global Biopharma Business in China.
The company focuses on developing innovative products and high-quality treatment solutions in the Chinese market, leveraging its product lineup and digitalized market model to satisfy the health needs of patients, Pointeau said.
Since its entry into the Chinese market in 1989, Pfizer has brought in more than 60 products, including original drugs and vaccines.
The company plans to introduce 25 more new products, therapeutic applications and dosage forms to Chinese patients between 2021 and 2025.
Since December 2021, Pfizer has got the green light for 11 of its new products and therapeutic applications in China, according to the company.
As of July, the group has 104 research projects underway worldwide, including those on Phase One clinical trials or filed for registration and approval, Pointeau said.