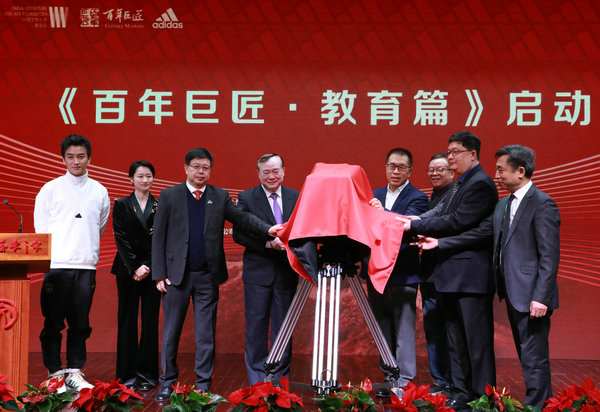 China Literature and Art Foundation, an organization affiliated to China Federation of Literary and Art Circles, and Adidas recently signed a three-year strategic cooperation agreement in Beijing.
The agreement, which begins this year, will help emerging homegrown artists and designers of the younger generation.
The initiative, in celebration of the 50th anniversary of Sino-German diplomatic relations, will explore ways to tell China's stories to the world and better communicate Chinese culture.
Adidas will provide financial support to the filming of the second season of Century Masters, a flagship documentary operated by China Literature and Art Foundation which introduces luminaries of the 20th-century China. The second season will focus on modern figures who promoted Chinese sports and education course to a higher level, such as Ma Yuehan (1882-1966), the founder of modern sports in China, and Cai Yuanpei, the prominent philosopher and educator.
The cooperation will also provide to young artists and designers in the country opportunities of working with leading designers around the world via Adidas' platform.