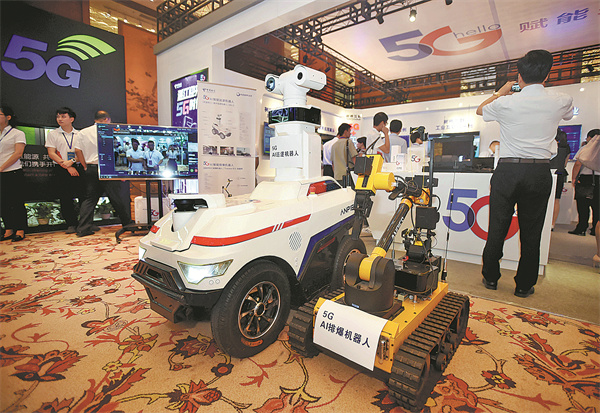 In recent years, Zhanjiang in Guangdong province has taken digital construction as its key to government operation and services.
One example is the in-depth integration of environmental governance and big data, aiming to build a strong governance capacity and create an intelligent system for the ecological environment, local officials said.
On the digital platform of the Zhanjiang Ecological Environment Intelligent Command Center, data of the city's atmosphere, water, soil and other environmental elements are continuously collected and transmitted.
The platform has gathered the information of thousands of enterprises in Zhanjiang as well as ecological factors, becoming a "super brain" for the daily management and decision-making of the ecological environment department.
Zhanjiang has vigorously consolidated the foundation of digital government construction and continuously improved its basic support services.
From industry and agriculture to social governance and people's livelihood, Zhanjiang is striving to promote high-quality development with big data applications.
The application of big data puts local welfare services within easy reach, making citizens' lives more convenient, and adding wisdom to urban development and economic operation.
In the past 10 years, "5G plus industrial internet" is boosting the transformation from traditional manufacturing to intelligent manufacturing.
Examples include the application of "5G plus industrial internet" in Baosteel Zhanjiang Iron and Steel base and Zhongke (Guangdong) Refinery and Petrochemical's project in Zhanjiang.
In Zhongke's nearly 2,000 square-meter control hall, nearly 400 consoles automatically control more than 30 sets of production devices in the whole plant, providing a guarantee for safe production.