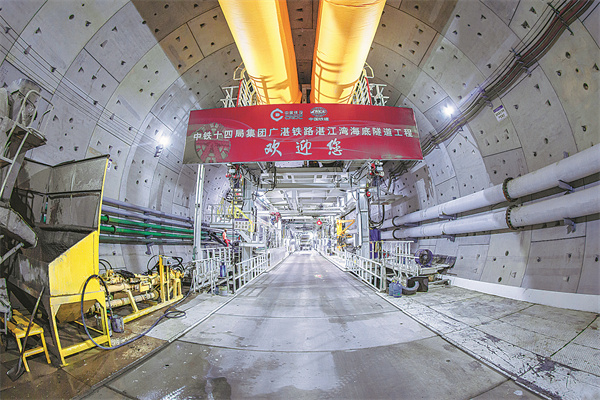 There was good news for people traveling from downtown Zhanjiang to Zhanjiang Wuchuan Airport as an expressway section opened to traffic on Sept 21.
The 5-kilometer section is part of the Zhanjiang airport expressway which extends about 25 km and is also a fast lane connecting the urban area to the airport economic zone.
The 401-km Guangzhou-Zhanjiang High-speed Railway, which allows bullet trains to run at a maximum speed of 350 km per hour, is expediting its construction as the major part of the undersea tunnel was finished in mid-September. The railway will begin to operate during the 14th Five-Year Plan (2021-25).
In late March, Zhanjiang Wuchuan Airport opened to traffic.
It further promoted the city in Guangdong province to become a comprehensive transportation hub.
Zhanjiang has sped up to develop a modern transportation network focusing on large ports, roadways and aviation in the past decade. The city's investment in fixed transportation assets amounted to about 109.9 billion yuan ($15.47 billion) during the period, according to official statistics.
In terms of sea transportation, the city's port facilities have stepped up a level in the past 10 years.