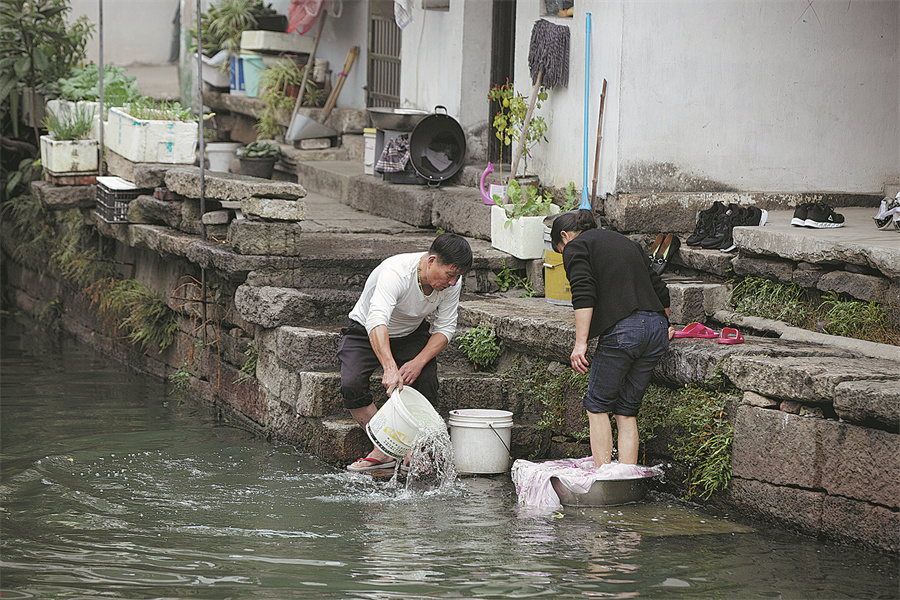 Zhong Liming is a photographer, who is in his sixties and has spent all his life near the Hangzhou section of the Grand Canal. He was born and raised in the city's suburbs, studied at a local high school, went to a local university, and worked across the capital city of East China's Zhejiang province. No matter how many times he moved house or job, he always remained close to the canal.
The canal runs more than 2,000 kilometers from north to south across the vast eastern plains of China. It passes through Hangzhou, Huzhou and Jiaxing, and extends to Shaoxing and Ningbo in Zhejiang province.
The watery thoroughfare impressed him — he watched the landscape change dramatically over the past four decades, from fields to villages to streets. Also changed during that period were people's lifestyles, mindsets and relationships.
Zhong has over the past decade dedicated his time to capturing scenes of the canal to document traditional ways of life. He sees photography as a way to pass on the memory of the canal. Zhong believes China is a rising global power and the country is continuing to strive for its national rejuvenation. Zhong believes that recording the ways in which the canal changes is immensely meaningful.