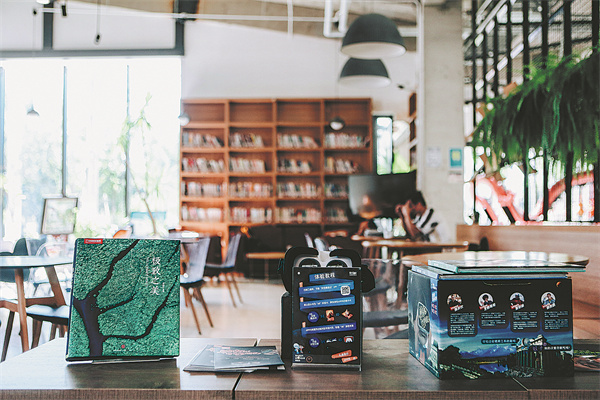 An abandoned railway cargo station and a complex of warehouses once filled with textiles are symbols of an industrial era which has long gone.
Nevertheless, architects, designers and numerous business start-ups have breathed new life into the Dongba area of Beijing's Chaoyang district.
Since 2018, a revitalization project at the former industrial site, which dates from the 1970s, has created a new cultural park for online influencers and urban trendsetters to check out in the capital.
The park, known as Lang Yuan Station, covers nearly 140,000 square meters and has attracted more than 130 stores, enterprises and studios to set up there. It also creates chances for new brands favored by fashion-savvy Beijingers to be consumed.
The garage of the central railway station has been turned into a space that can hold 2,000 people for such events as music festivals, fashion shows and markets. A theater for 600 people and miniature exhibition spaces also feature in the station. Libraries, film studios, high-tech companies, and design companies have mushroomed in the park, bringing vitality to this once faded site.
Estudio Cano Lasso, a Spanish architecture studio, is in charge of the renewal program at Lang Yuan Station.