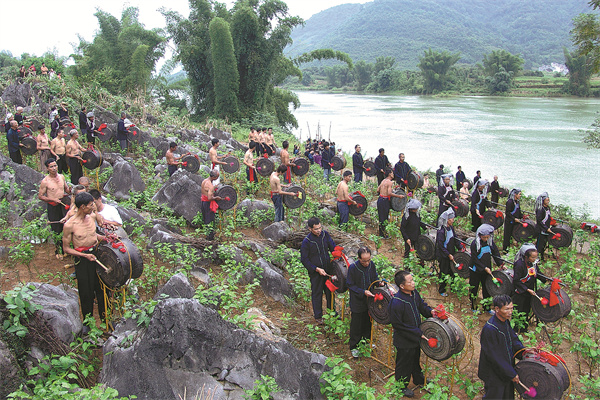 When he was 13, sometime in the early '70s, Chen Yaoling fell into the Honghe River near his home in Donglan county of Guangxi Zhuang autonomous region three times that year.
Although Chen didn't know how to swim, he managed to save himself every time. A fortuneteller attributed his good luck to the name of the section of the river bank he fell in - "bronze drum bank".
But Chen believes his life was linked to bronze drums anyway.
On the left bank of the Latong Bridge in Donglan county today stands a traditional style building that is China's first private bronze drum museum. Visitors to the Donglan Bronze Drum Museum also get an insight into the unusual life of its owner, Chen, whose fate is deeply linked with this artifact that plays an important role in religion, traditions and life itself. In fact, the time he fell into the river wasn't his only brush with the bronze drum.