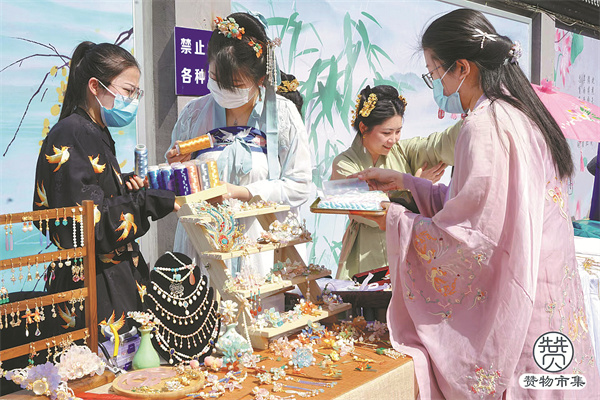 It was a regular Friday in August when Wang An considered taking a stroll around her workplace in downtown Beijing. She chose a nearby recycling shop.
After spending half an hour in the second hand books and clothes shop, Wang bought a hardcover original version of Harry Potter Film Wizardry.
"It was the first time I visited here. I'm quite interested in Harry Potter recently and this book is not found in other places,so I bought one when I happened to see it,"she said.
Renovated from an old factory in the Sanlitun area, the store was opened by an online used books trading platform called deja vu early this year. The 1,000-square-meter place displays more than 10,000 second hand books and about 1,300 pieces of used clothes the company recycled.
Wang is not only a "buyer" but also a"seller" at deja vu and other online platforms of second hand goods. Through Idle Fish, an online flea market, she has earned about 20,000 yuan ($2,897) from reselling a treadmill, a baby crib and other stuff.
"For me, trading second hand products is a good option to deal with stuff that I no longer need," she said.