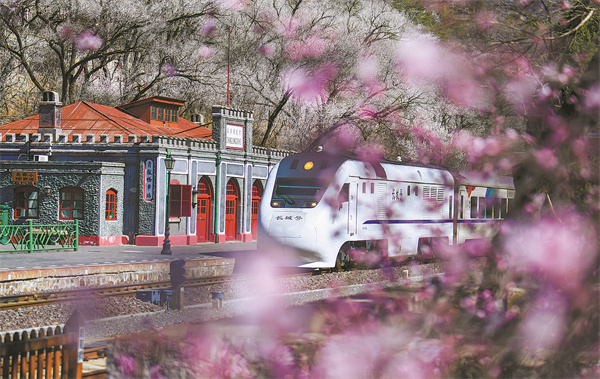 It was 113 years ago that the Great Wall in the rugged mountains northwest of Beijing was first pierced by a railway linking Beijing and Zhangjiakou in Hebei province.
Just under that "cut" lies Qinglongqiao railway station, which has witnessed the development of rail in China. Yang Cunxin, who was born and raised next to the station and later worked there, feels an obligation to tell the story of its connection to China's history.
"This was the start of railways and modern technology in China," he said, adding that railway workers should make a pilgrimage to Qinglongqiao to get to know the first chapter of that story.
Yang was born in an apartment next to the station in 1962. The residence was dedicated to station workers and their families, and Yang's father, Yang Baohua, had been a switch operator there since 1951.
When his father retired in 1981, Yang Cunxin took over as switch operator before becoming station head in 1991, a position he held until he retired in September.
Qinglongqiao station was just one of the stations built along the 200-kilometer Beijing-Zhangjiakou line, which opened in 1909. It was the first line designed and built without foreign assistance. Its chief designer, Zhan Tianyou, who was then known as Jeme Tien-Yow, was also responsible for its construction. Zhan is known as the "Father of China's Railways" for his contributions, and he and his wife are buried at the station.