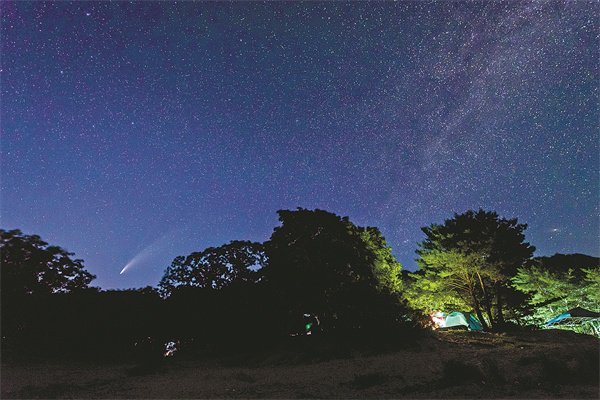 "If someone has not seen Saturn and its rings, they should do so at least once in their lives. It's the prettiest among all the principal planets."
This is what Wang Junling, born in 1979, believes after watching the night sky, in both China and Australia, for the past decade.
"I started stargazing in 2012 in Beijing, when I bought my first telescope, which was just an entry-level model with a price of around 1,000 yuan ($140)," he said. "Then, I called some friends and invited them to join me."
Wang found a good spot and set up the telescope and more than 20 of his friends came to enjoy views of the beautiful night sky together. Most of them didn't have much knowledge of astronomy, unlike Wang. However, with his helpful explanations, everybody enjoyed a good experience that night, Wang recalls.
Later, one of those friends even bought his own telescope as a result.
"After that, it became a frequent activity — like every weekend," he said. "Sometimes, I would ask friends to join me, other times I would just spontaneously go alone, depending on the weather and my mood."
Wang went to Australia to pursue a doctoral degree in 2015, taking a smaller telescope with him to continue his hobby there.