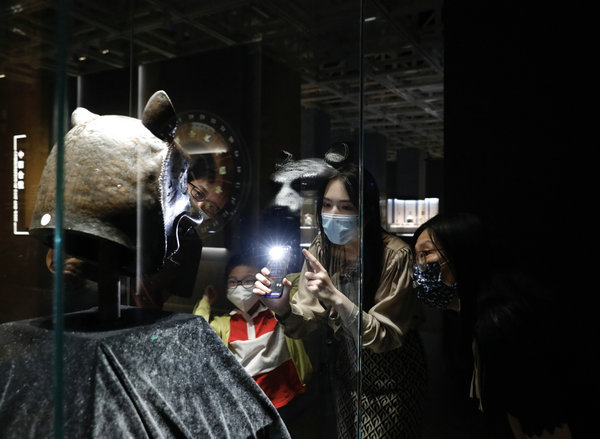 Forty-seven Chinese culture relic objects retrieved from overseas are on exhibition at Minhang Museum in Shanghai from Sept 26 to Dec 18.
Among the highlight objects are five bronze Chinese zodiac animal heads, originally from the Yuanmingyuan Park, or the Old Summer Palace built in 1709 and destroyed and looted by British and French troops during the Second Opium War in 1860.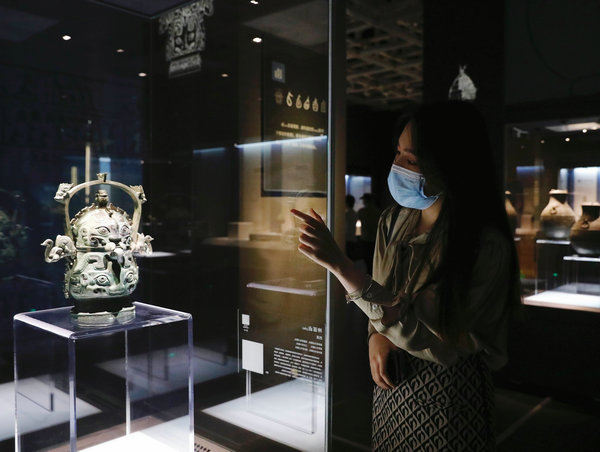 The bronze animal heads used to be part of the water clock fountain in the park. The 12 fountainheads were ripped off from the stone statues in 1860 and through the continuous efforts of patriotic philanthropists, seven of the fountainheads have been returned to the Chinese mainland. Four of them: the ox, monkey, tiger and pig heads, are now in the collection of Poly Art Museum in Beijing, and on exhibition in Shanghai, together with the reproduction of a horse head, which now belongs to the National Cultural Heritage Administration.