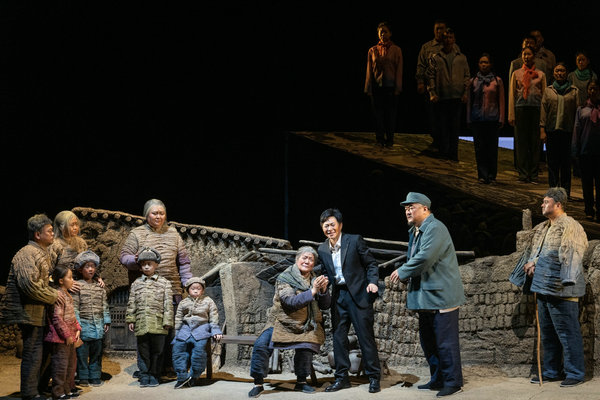 Chinese opera Minning Town will premiere at the National Center for the Performing Arts in Beijing on Sept 30. It will be staged at the venue until Oct 5.
Adapted from the TV series of the same title, the opera is about the decades-long battle against poverty in Northwest China's Ningxia Hui autonomous region.
Set in Xihaigu, the impoverished mountainous area in southern Ningxia, the tale chronicles local villagers' effort to get rid of poverty with assistance from the prosperous Fujian province from early 1990s to recent years. With relocation projects and a series of economic measures, the area has transformed from a desert to a land of prosperity, exemplifying China's effort to eliminate poverty.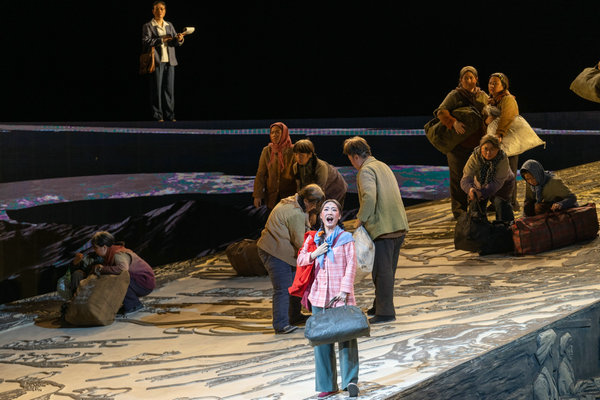 With composer Meng Weidong and librettist Yi Ming, the Chinese opera is directed by Wang Xiaodi and features veteran Chinese singers, including tenor Wang Hongwei and soprano Gong Shuang.
According to the creative team behind the opera, folk music elements, such as Hua'er, a unique form of folk songs from the region featuring local dialect and high-pitched singing from Ningxia, have been used in the opera.
China NCPA Chorus and China NCPA Orchestra will play under the baton of conductor Lyu Jia.