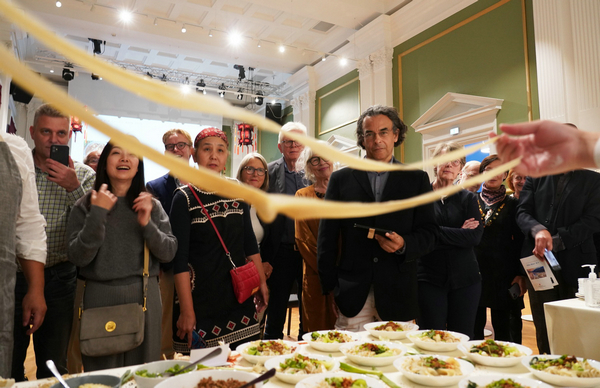 The 2022 China Tourism and Cultural Week with the theme Yellow River was held in Copenhagen, Denmark, Sept 15.
Zheng Wen, director of the China Cultural Center in Copenhagen, addressed the event. He introduced the Yellow River's role in Chinese civilization as a symbol of national spirit and its changes along with the progress of Chinese society.
The activity featured a piano solo Yellow River and a documentary on the river.
Local specialties from Yellow River area, such as Biang Biang noodles (oil-splashing pulled noodles with minced pork) and handicrafts, were introduced to the guests.