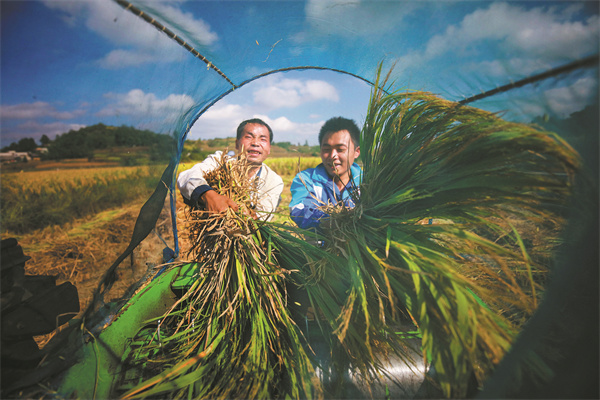 The autumn equinox arrives when the sun sits directly above the equator for the second time in a year, with the first being in springtime. On this day, which this year falls on Friday, the days and nights around the world are of equal length. After that, the position of the sun moves gradually southward, signaling shorter, colder days in the Northern Hemisphere.
For the farmers, the solar term signifies both the joy of a bumper harvest and a sign of cultivation. There is a proverb in North China that goes: "White dew early, cold dew late, the in between autumn equinox is the best time to plant wheat." In the Yangtze River Delta region, there is a similar saying: "When the autumn equinox comes, with the sky dotted with white clouds, it is best to plant rice and celebrate with songs and dance."
It is no wonder that since 2018, the autumn equinox has been established by the government as the Chinese Farmers' Harvest Festival, with the purpose of mobilizing the enthusiasm, initiatives and creativity of farmers, and enhancing their sense of honor, happiness and achievement. As one of the earliest established solar terms, the autumn equinox has extended its rich cultural connotations and values by connecting to China's long-standing harvest heritage.