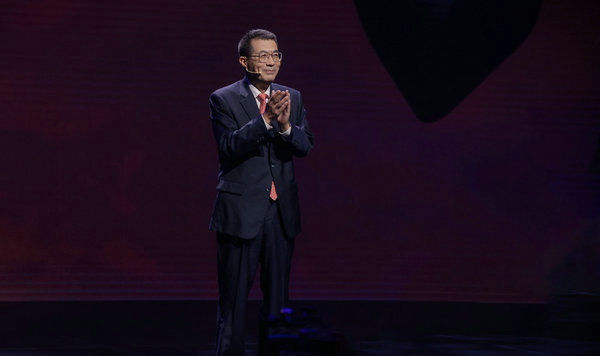 A science promotion event that invited scientists to deliver speeches probing into the development of China's space industry and astronomical observation wrapped up in the National Library of China on Monday.
The event was broadcasted live via more than 40 media outlets'video-sharing platforms, aiming to inspire more young students to make joint efforts boosting the country's strength in science and technology, as well as in the space industry, in the future.
It was held to celebrate the 30th anniversary of the launch of China's manned space program.
Jing Dunquan, vice-president of the China Soong Ching Ling Foundation which co-hosted the event, says that speeches given by aerospace scientists and engineers can spark the young generations' interest in the field, so as to generate innovative ideas and carry forward the spirit of exploration.
He says that he hopes innovative educational projects could be carried out to promote science among juveniles, empowering them to embrace a brighter future.