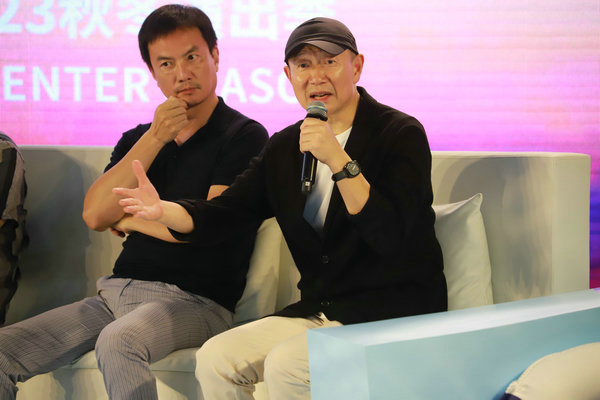 The Shanghai Oriental Art Center (SHOAC) plans to present 94 performances of 58 productions for its 2022/23 autumn and winter season which will take place from Sep 8 till Feb 2023.
The theater kicked off its new season on Sep 8 with the Shanghai premiere of Tan Dun's new composition Five Dunhuang Music Gods, in which the composer incorporated the use of five music instruments pictured in the murals of the ancient Mogao Caves in Gansu province in the new symphony commissioned by the popular mobile game Honor of Kings. Tan believes the composition was a great opportunity to reach out to the younger generations.
On Nov 6, 30-year-old composer Gong Tianpeng will present his 10th symphony, Peking Fantasy, with the Shanghai Philharmonic Orchestra. The new season will also feature pianists Chen Sa and Marksim Mrvica, violinists Lyu Siqing and Huang Mengla, soprano Huang Ying and fusion singer Gong Linna.
SHOAC will also premiere its new musical Dream, Fame & Love in the new season. The musical revolves around a group of young people chasing their dreams in a reality talent show. Created by Li Quan, the musical will be presented from Nov 12 to 13 and from Nov 15 to 20.