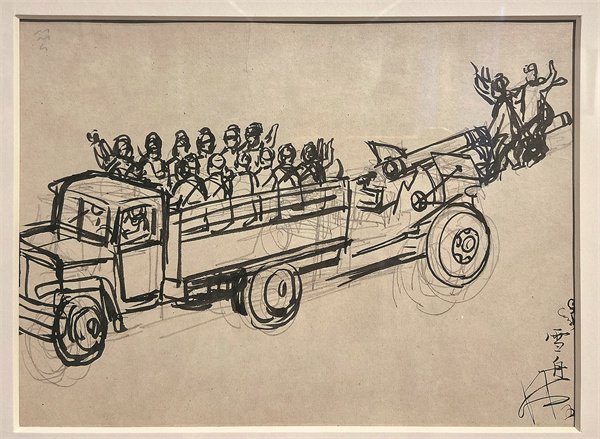 Ye Qianyu (1907-95) was one of the most influential Chinese artists of the 20th century. Of his oeuvre, comprising ink paintings, drawings and cartoons, Ye is best known for his depictions of dancers-ballet dancers, folk dancers and dancers of ethnic groups-and performers of Chinese opera. His sketched strokes deliver a strong sense of motion and dynamism.
The long-standing popularity of Ye's figure paintings can be attributed to not only the techniques he honed over the years, but also his shrewd observation of people from different walks of life.
His sincere concerns for those at the grassroots-the social group which he considered himself to be a part of-are also vividly presented in his comic illustrations and preparatory sketches for paintings.