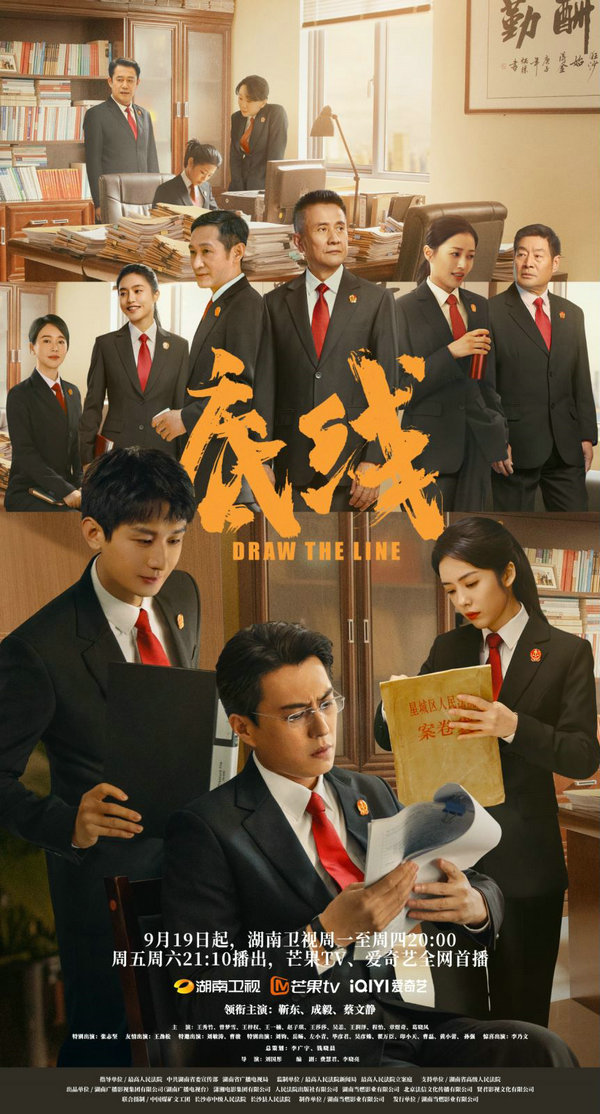 Draw the Line, a new TV series that aims to panoramically display the achievements of China's judicial reform, will start to run on Hunan Television and two streaming sites, Mango TV and iQiyi, beginning on Sept 19.
Conceived in 2019, the project interviewed more than 200 staffers in over 60 courts for 90 days in late 2020. With the script having been revised around 20 times, the series was filmed for nearly four months between February and May in Changsha, Central China's Hunan province, this year.
Under the helm of Liu Guotong, the TV series was co-written by Fei Huijun and Li Xiaoliang and stars actors Jin Dong, Cheng Yi and actress Cai Wenjing.
Yang Linping, vice-president of the Supreme People's Court, said that quality works like that of Draw the Line have convincingly depicted how Chinese judges impartially work and safeguard justice, encouraging domestic movie and television producers to shoot more of such works, during a promotional event of the TV series on Sept 17.