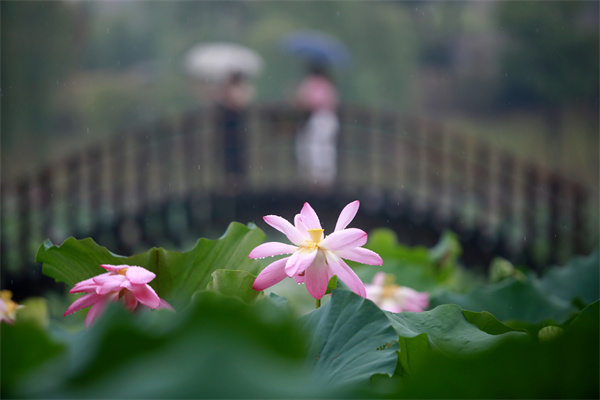 With the 20th National Congress of the Communist Party of China just around the corner, it's a good opportunity for all of us to take stock of the achievements which have been made over the past decade.
Many reports have been devoted to this theme here in China Daily, and I could quote a great deal of facts or figures to show China's impressive development in many fields over the decade since the landmark 18th National Congress of the CPC, showing how people's lives have changed for the better in the new era.
But, if you are a regular reader of this newspaper, you will no doubt be well aware of this, so I won't repeat what you are already familiar with.
Facts and figures are very useful, but what's equally valuable are personal feelings, experiences and recollections. So, rather than looking at the big picture, I will focus on this.
For me, a living embodiment of the new era has been the greening of our urban environment, how we can enjoy significantly improved air quality and spend leisure time in the increasing number of green spaces, which have appeared in our cities.
Ten years ago, it seemed that there was literally no end in sight to the pollution affecting cities such as Beijing, with smog shrouding our urban environment. So much has changed in the past decade that those unfortunate times are now no more than a distant memory.
Important policy measures in fields such as the development of renewable energy have played a major role in changing this situation for the better over the past decade.