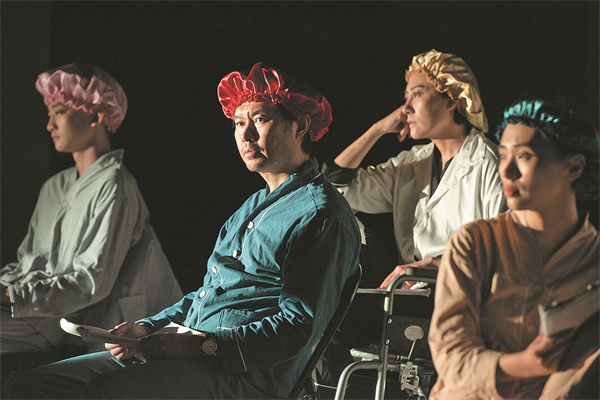 Swiss playwright Antoinette Rychner's work L'enfant, mode d'emploi envisions a world where children are like commodities that can be customized and ordered online.
This science fiction story tells of a young couple's struggle while expecting their first child, in particular the different levels of concern and quandary experienced by the two.
At the recent Sound and Fury Play Reading Festival in Beijing, the audience gathered at an exhibition hall of the U2 by Ullens Center for Contemporary Art to watch the actors, with scripts in hand, giving a performance of the play's Chinese rendition.
"In this setting, supposedly it should not be difficult to achieve gender equality within a family," says Chen Ran, director of the play and co-curator of the festival. "But as the story progresses, the audience will see how the age-old division of labor in families influences this couple."
In June 2021, the team hosted a one-week translation workshop on Swiss plays, where the directors, Swiss playwrights, more than 40 translators of French and German and a dozen actors and actresses together discussed the scripts via video conferencing.
At the workshop, Chen learned that Rychner wrote the script based on her personal experience of giving birth and raising children, who also highlighted that in Swiss families, mothers usually need to reduce their working hours after giving birth.
"Apart from answering our questions, she generously shared with us her life experience, that she gave birth to her first child at the age of 19, which required her to 'grow up' overnight. And when she was writing this play, she was pregnant with her second child," Chen says.