Updated: 2022-09-13 15:42
( chinaservicesinfo.com )
Here is a selection of vocal arts from 7 ethnic groups in China-all are significant intangible cultural heritages that reflect history and carry mutiple social functions through enchanting melodies.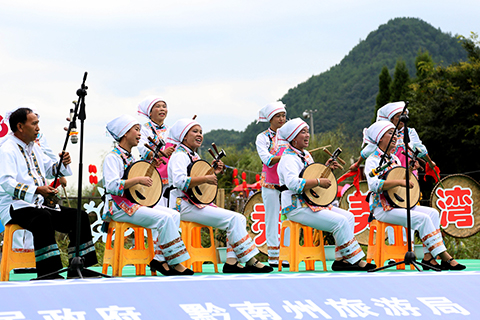 Bouyi people: Eight-Tone Sitting Singing
Also known as the Bouyei Octet, Eight-Tone Sitting Singing is a charming art form combining the storytelling and singing of the Bouyei people, who mainly inhabit southwest China's Guizhou, Yunnan, and Sichuan provinces. It developed from ancient royal court music which was mainly performed by wind and percussion instruments.