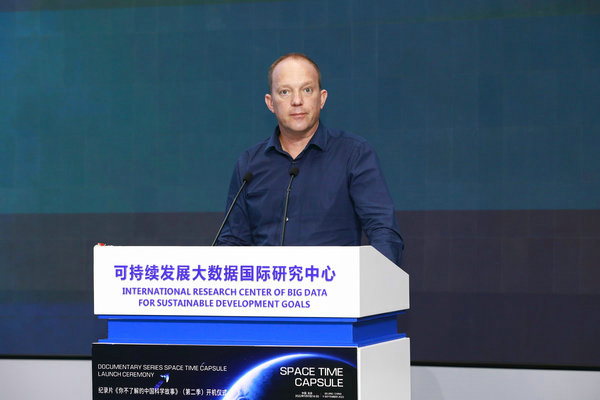 The launch ceremony of Space Time Capsule, the second season of the documentary series which focuses on China's science stories, was held on Sept 9 in Beijing.
The three-episode show will be directed by British director Michael Lachmann who specializes in science and history. His 2019 feature documentary Einstein and Hawking: Unlocking the Universe was nominated for the Emmy Awards.
Lachmann said that in the past decade, China has become one of the major contributors in scientific technological progress in the world and he aimed to use the documentary to record Chinese scientists' stories of exploring the unknown.
Lu Cairong, vice-president of China International Communications Group, said the documentary will present a feast of scientific images, which demonstrates China's vivid practice in scientific and technological innovation and development.
The documentary is planned to be broadcasted in 2023 in mainstream media and new media platforms both at home and abroad.