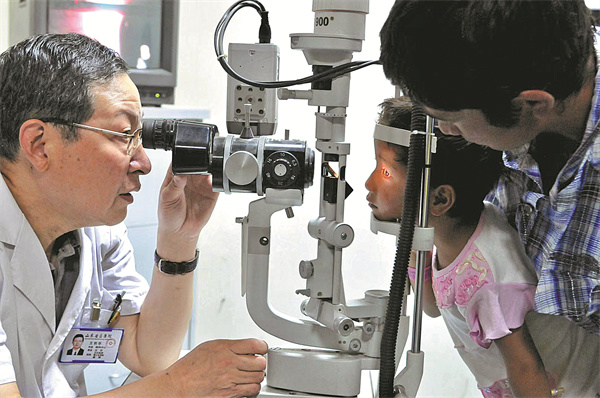 Wang Lihua, an oculist from Jinan, Shandong province, says there have been many intangible rewards from providing free eye care to people in the Tibet autonomous region.
The 67-year-old eye expert now works as the dean of Jinan Huashi Eye Hospital, after retiring from Shandong Provincial Hospital. Since 2006, he has been to Shigatse six times to provide patients with free cataract surgery.
Located on the Qinghai-Tibet Plateau, known as the "roof of the world", Tibet is home to many farmers and herdsmen suffering from a variety of eye-related afflictions, due to the high altitude, thin air and intense ultraviolet radiation, with cataracts being the most common.