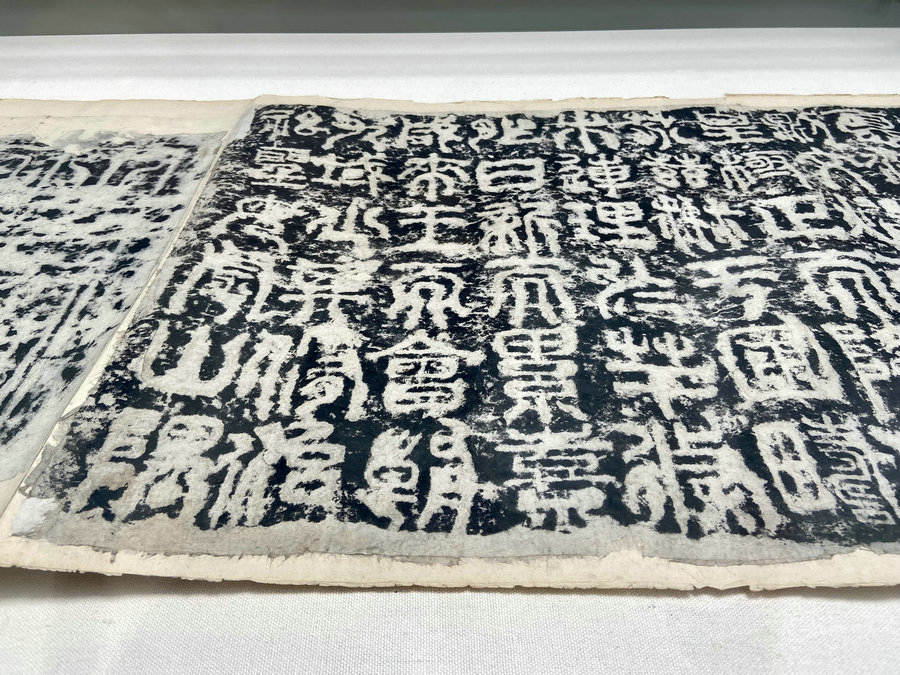 The art of making and studying rubbings, which reproduce the epigraphs on archaic bronze plates, primitive stone drums and historic tablets, is an important part of Chinese culture.
The reproductions on paper have helped preserve the essence of classic art and culture, allowing people to understand the evolution of the forms of Chinese characters, the brush writing styles and the rich information embodied within.
Modern calligraphers have continued to collect and research historic pieces of writing as a major way to inspire new work.