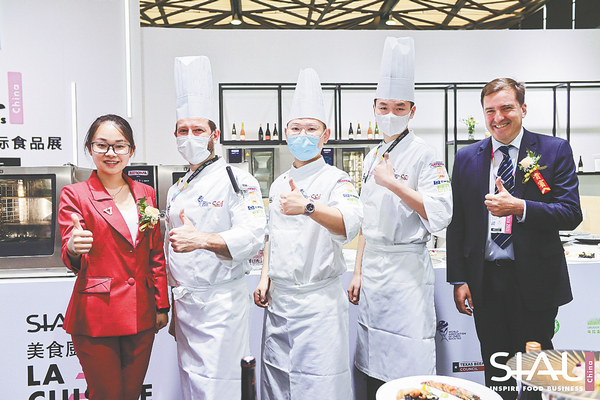 Uruguay will present its distinctive food and culinary specialties at SIAL Shanghai, one of the world's biggest food and beverage exhibitions.
After having taken part in the event for years, Uruguay will be the guest of honor this year.
"We feel that this is a very important year for Uruguay and China friendship," says Uruguayan Ambassador to China Fernando Lugris.
"We have just finalized the feasibility study for a possible free trade agreement between the Ministry of Foreign Affairs of Uruguay and the Ministry of Commerce of China, and that indicates that the two countries are talking about trade and talking about having a new way of integrating our economies," Lugris adds.
Therefore, the country wants to better communicate with the Chinese audience at this year's edition of SIAL Shanghai, which will run from Dec 7 to 9.
"We think this is the right moment for us to present ourselves as the country of the year, to gain more attention from our friends at the SIAL Shanghai fair, and to promote our relationship, because we are convinced that we can take our strategic partnership to a new level," Lugris says.
China has become Uruguay's biggest export market. In the first six months of this year, China accounted for 30 percent of Uruguay's export value, which stood at 6.9 billion yuan ($1.01 billion) in total, according to Uruguay's investment and export promotion bureau.
Meat is Uruguay's major export product to China.