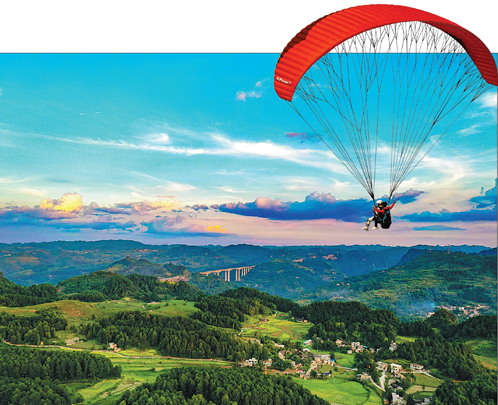 Karst topography, rugged peaks, rocky trails, verdant foliage, plunging gorges, limestone caverns, staggering sinkholes and breathtaking waterfalls-Guizhou province in Southwest China is a mountainous Shangri-La. Little surprise that the once virgin region is now attracting travelers in hordes.
While it was always an inviting getaway for thrill-seekers, the province's pretty hamlets, clean air and pleasant climate have suddenly become a big draw for urbanites who are desperate to escape heat and pollution.
The local tourism industry is undoubtedly reaping the benefits. The Xingyue pastoral hotel in Kaiyang county in the provincial capital of Guiyang is sold out this autumn. "We have some 60 rooms and all are booked. Prospective clients are being requested to make reservations weeks in advance," says Zhang Guanyu, a manager at the hotel.