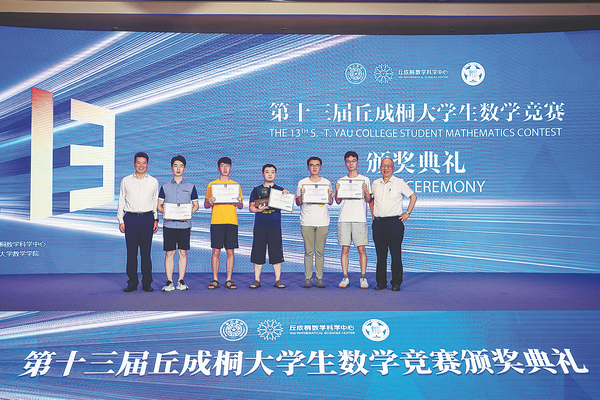 Guan Dian, who is about to enter his third year at Tsinghua University in Beijing studying math, took part in the 13th Shing-Tung Yau College Student Mathematics Contest recently.
The 20-year-old, who has been interested in math since he was in junior middle school, won a bronze medal in the competition for applied and computational math, and that has spurred him to go further in the field.
"What I like about math is that it is so logical and so precise," Guan says.
"My deepening understanding of the subject through continuous learning has encouraged me to press on and learn more."
The Yau Mathematical Sciences Center of Tsinghua University and School of Mathematical Sciences, University of Science and Technology of China, organized the contest, which ended with an award ceremony in Hefei, Anhui province, on Sunday.