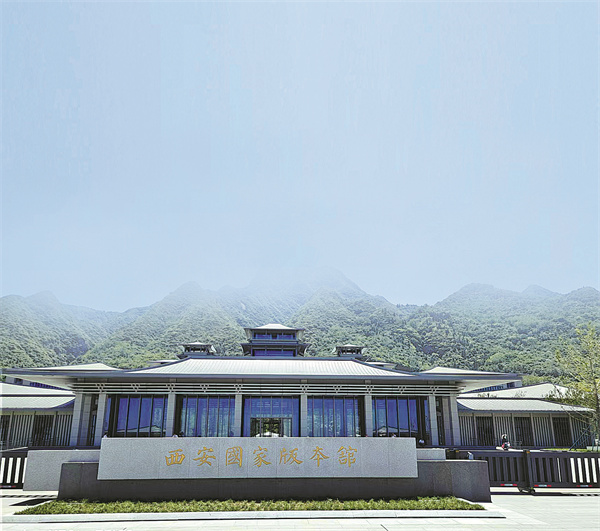 With a past stretching back millennia, Xi'an, Shaanxi province, has a proud history of preserving its traditions and heritage. It is home to the Terracotta Warriors, the Big Wild Goose Pagoda and an ancient city wall. It is also the cradle of the ancient Silk Road trade route.
In addition to these marvels, the city has inaugurated the National Archives of Publications and Culture of Xi'an, also called Wenji Ge, to preserve items from its past. Viewed as the country's "cultural seed bank", the Xi'an branch focuses on China's Northwest culture, well known for the cosmopolitan Tang Dynasty (618-907). Covering an area of about 200,000 square meters, the pavilion leans against the Qinling Mountains and faces the Weishui River, about an hour's drive from the downtown area.
The architectural elements of the Han (206 BC-AD 220) and Tang dynasties can be seen in the construction of the Wenji Ge. Designed by architect Zhang Jinqiu, the venue covers some 82,500 square meters.
"The main design principle is the harmony between people and nature, reproducing the architectural style of the Han and Tang dynasties," Guangming Daily quoted Zhang as saying.
"The site is located on a slope with an angle of more than 15 degrees and a rise of 70 meters," Zhang says, adding that architects designed the foundation to properly mitigate the angle of incline. Consequently, the foundation is built with retaining walls, some with woven strips of bamboo for a natural look.
After starting construction in 2019, the project was completed on April 15 and an inauguration ceremony was held on July 30. It has four major areas: exhibition, preservation, tunnel-storage and communication.