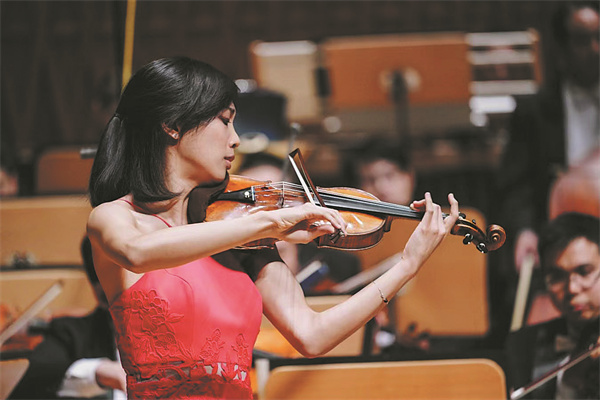 The Shanghai Isaac Stern International Violin Competition, which supports young musicians, is set to conclude its third edition with a series of online concerts, featuring six finalists, from Friday to Sunday.
"We have decided to change the competition system this year and will present 'winners' concerts' instead of holding a final round of the competition, but the principle remains unchanged," says Yu Long, president of the organization committee and music director of the Shanghai Symphony Orchestra.
"The competition has always aimed at supporting young music talent and we have remained true to the mission.
"Also, thanks to the help from many musicians and institutions, we have managed to extend our nurturing for young musicians' career development in more intensive and diverse ways."
Zhou Ping, director of the SSO, says that, "we have helped to promote outstanding contestants by offering them opportunities to do solos with orchestras and hold recitals".
"This year," Zhou adds "we will go on recommending these young music talent to renowned orchestras, and help them to get opportunities to play in China and all over the world. As soon as the epidemic is well-contained and international communication resumes between music institutions worldwide, we will invite outstanding contestants from all the past editions of the SISIVC to take part in our music season and MISA(Music in the Summer Air) festival, as well as introduce them to play with orchestras of the China Symphony Association."