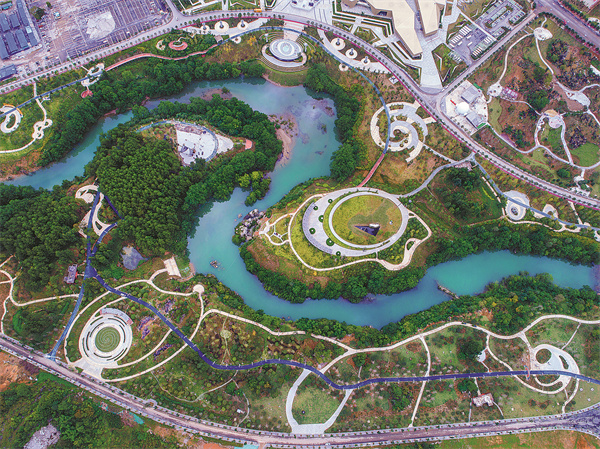 Scientists have identified more than 660 new pulsars via China's Five-hundred-meter Aperture Spherical Radio Telescope. The achievement was made via FAST, dubbed "China's sky eye", after it was officially declared fully operational in January 2020.
Located in a karst depression in Pingtang county, Qiannan Bouyei and Miao autonomous prefecture, Southwest China's Guizhou province, FAST is the world's largest single-dish radio telescope. While it has helped scientists with research, the telescope has also benefited the remote county's residents with tourism.
An astronomy-themed cultural park, which includes a planetarium, was built in Kedu, the closest town. Some 6,633 villagers from the mountainous areas surrounding the site of the telescope were relocated and many settled in Kedu.
"We want to build the town as a base for study tours on astronomy," says Wei Zhimin, Party secretary of Kedu. "Rural tourism is also our advantage, with farming and the local Bouyei ethnic culture."