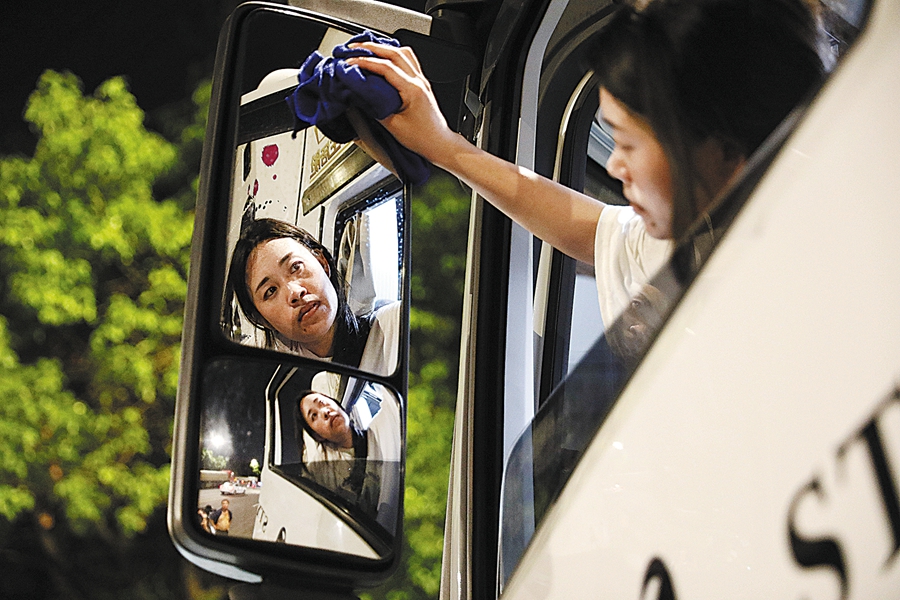 However, gender stereotypes do exist.
Zhao says in her 10 years as a driver, she has experienced plenty of negative remarks.
"When I pull into a loading dock, I often meet skepticism from the men nearby. They ask, 'Where is the driver? Bring him to load,'" she recalls.
Zhao says being a professional trucker, no matter male or female, is not easy, which requires long hours on the road with irregular hours and physical strain.
But in Zhao's eyes, gender doesn't matter, because the job is nondiscriminatory, paid based on the kilometers, hours driven and the freight weight.
The longest journey Zhao has undertaken so far is driving a truck in shifts with her sister-in-law for more than 1,800 kilometers within 24 hours from Guangzhou, South China's Guangdong province, to Jinan, East China's Shandong province.
Ma Dan, a professor at the Beijing Academy of Social Sciences, says women and men face the same challenges as drivers, but for women, there is still more to get in terms of improved safety and equal treatment.