The story of Zhang Guimei is well-known throughout China.
About two decades ago, Zhang met a teenage girl sitting in a daze on the side of a road in Huaping county, Yunnan province. Zhang, a local high school teacher, asked her what was wrong. The girl told Zhang that she wanted to go to school, but her family was too poor to afford it.
Zhang went to the 14-year-old girl's home, hoping to persuade her parents to allow their daughter to continue schooling. However, the parents refused Zhang. With the little girl lingering in her mind, Zhang tried to figure out how to help the local girls who cannot afford their school fees because their parents usually save money for their sons instead.
In 2007, Zhang was elected as a representative of the 17th National Congress of the Communist Party of China and attended the meeting in Beijing. A news report on Zhang helped her ambition of building a school for girls gained the attention of Huaping county officials and other supporters. A year later, Huaping Girls' High School, China's first tuition-free high school, opened and enrolled 100 students, with Zhang as its president. Most of the girls were from mountainous areas. Several had physical disabilities or were orphans or children of single parents.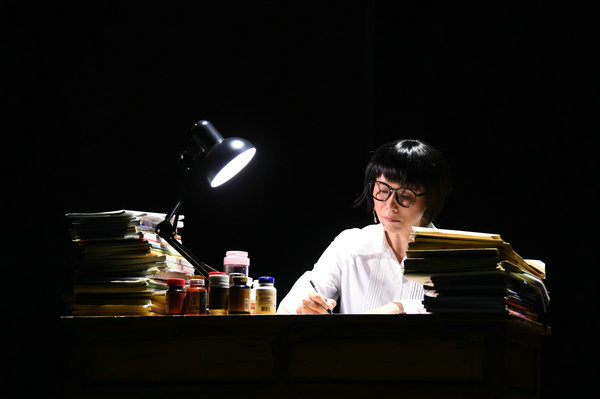 Zhang's story was adapted into a Chinese play, titled Teacher Guimei, by Yunnan Drama Theater, which launched a nationwide tour by visiting eight cities with 11 performances. On Aug 9, the play will make its debut in Beijing's Poly Theater.
Directed by Wang Baoshe, who is also the playwright; and Chang Hao, the Chinese play premiered in Kunming, Yunnan province, in June 2021, with award-winning actress Li Hongmei as the leading role.
According to Chang, right after the play started its preparations, the creative team members visited Zhang frequently and did interviews with her, trying to keep the script loyal to her story.
Zhang was born in 1957 in Northeast China's Heilongjiang province. After graduating from Lijiang Normal School, Zhang moved with her husband to Dali, Yunnan province, where both of them were teachers.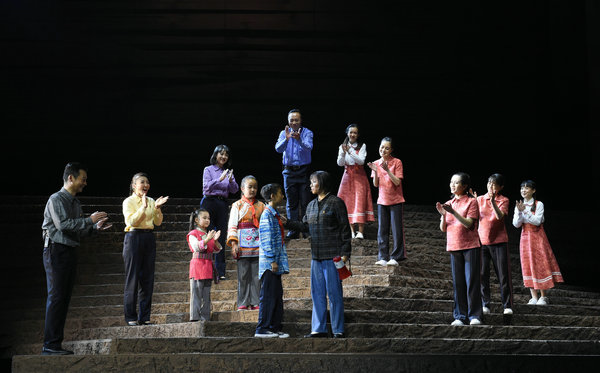 In the aftermath of her husband's death in 1996, Zhang moved to Huaping, where she taught at a school during the day and took care of a children's home in her spare time.
Zhang has donated more than 1 million yuan ($148,200) to the school over the past three decades, having only meager savings for herself. She lived in the school's dormitory with the girls.
Following in Zhang's footsteps, many of the graduates of Huaping Girls' High School have chosen to work in remote areas.
In July 2021, she was one of the recipients of this year's July 1 Medal, the highest honor for a Communist Party of China member, for her outstanding contributions to education in the mountainous region.