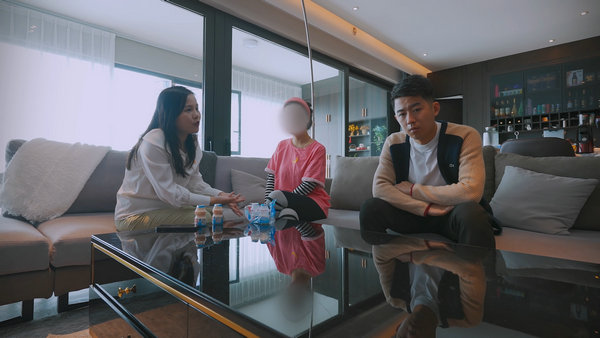 As the first of its kind, I'm Your Lawyer, a serial documentary following four veteran lawyers specializing in family disputes and divorce cases, has recently been released on the streaming site Tencent Video.
Consisting of eight episodes with each centering on one case, the documentary has endeavored to examine family relations and affections in modern society, aiming to evoke in-depth thought about how to establish a happy family and have an enduring marriage.
Most of the cases are dramatic and complex. For instance, the first episode is about a woman who discovers that her ex-husband has become an internet celebrity because he released a video clip about how he was conned by a beautiful flight attendant into spending around 1 million yuan ($148,100) while he was dating the woman. Ironically, the remarkable amount of money was spent when the woman was still married to the man. So, the angry woman decides to sue the stewardess, in order to recover the money which she believes should be considered as part of the family asset co-owned by her and the man, who was then still her husband in terms of law.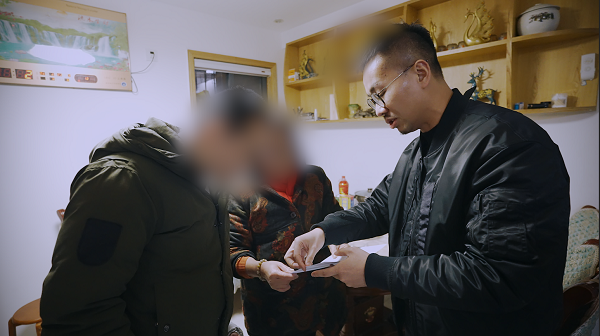 The documentary marks the latest work of Tencent Video's franchise Renjian Zhenshi Pianchang (Filming the Real World), which has released another four documentaries, covering a wide range of themes including reflecting the status-quo of Chinese students studying overseas and interviewing some stressed mothers, earlier this year.
Tang Jiancong, the executive producer, said his team was originally contacted by a famous law firm, which mainly handles business cases and economic disputes concerning huge amounts of money, but he didn't take their stories as he believed it might be hard to strike a chord with the common audience.
After rounds of discussions with his team members, they shifted to family disputes and marriage cases, wishing to encourage audiences to cherish a healthy relationship and have a clearer understanding of their legal rights.