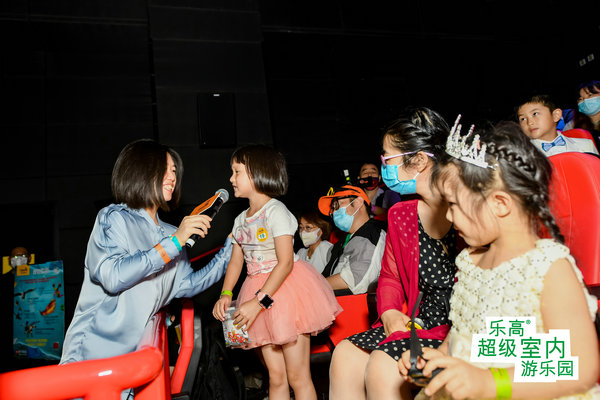 The 4D movie Mythica came to the big screen at Legoland Discovery Center Beijing on July 23, giving the audience an immersive experience following the adventurous journey of the protagonist, an anthropomorphic unicorn named Banban, through mysterious forests, splendid glaciers and deep caves.
The movie was produced by the Merlin Entertainments Group. Wang Rui, chief manager of the group's branch in Beijing, said that all the characters that Banban comes across during the journey represent different parenting styles.
"I hope that the movie will inspire parents to ponder over how to use their love and care to cultivate their children's imagination," she said.
After the film's screening, education sector practitioners and membership holders of the center got together to probe into such topics as how to cultivate a child's creativity and imagination.
Lu Huazhang, an educator, suggested that parents could try to keep their curiosity about the outside world, sharing a common interest with their children.