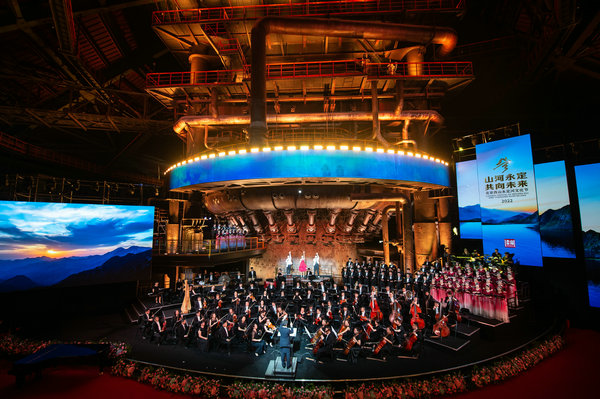 A variety show featuring various art forms including symphony, stage play and singing performances, raised the curtain of the Culture Festival of Western Hills and Yongding River Beijing, in the capital's Shougang Industrial Park on July 25.
The show used artistic expressions to present the capital's evolution over the long course of history, promote the revolutionary culture carried on in the city as well as show the stellar achievements in Beijing's cultural construction.
The culture festival that will run through September includes a photography competition, exhibitions, forums and other cultural activities, seeking to promote the Western-Hill-Yongding-River cultural belt in Beijing.
During the festival, well-designed travel packages that offer tourists multiple tourism resources along the culture belt, such as homestays, ancient villages, local agriculture produce and intangible cultural heritages will be released. A hiking tour and cycling race will also be organized to bring visitors a diversified travel experience in Beijing.