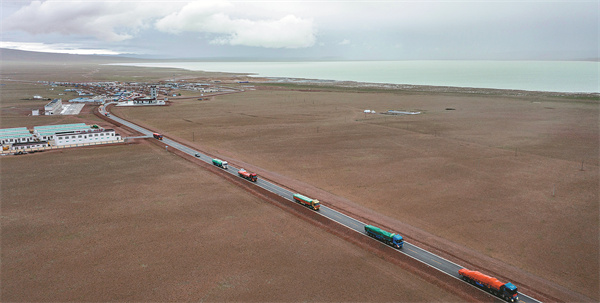 Climbing over the high mountains, passing the blue lake below, the buses seem connected as they negotiated the winding plateau highway.
Tibet autonomous region implemented, on July 19, the ecological relocation of the second batch of high-altitude herdsmen in Shuanghu county, Nagqu. Consequently, another batch of herdsmen bade their farewells to the bitter, cold and remote hinterland of northern Tibet and went to their new homes by the Yarlung Zangbo River.
Most human migration comes with life-changing expectations-new home, new area, new opportunities and new challenges. The same is true for the relocation of Shuanghu, China's highest county.