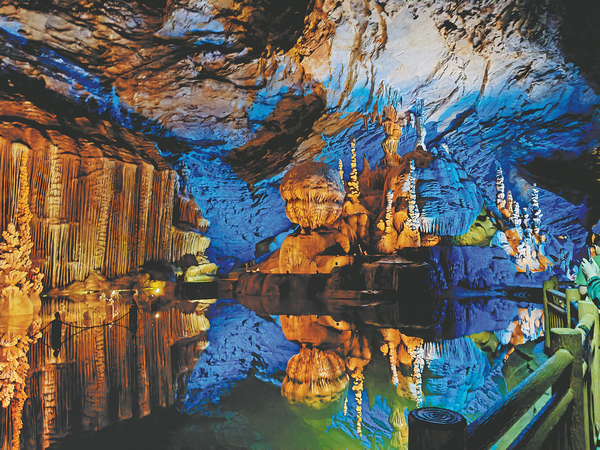 It can get very hot in Sichuan, but then again there are some very pleasant places where you can find respite, Huang Zhiling reports.
At this time of the year in Sichuan, with temperatures as high as 38 C, the province's celebrated karst caves can be a cool place to hang out, the temperature in those of Tongjiang county hovering around a pleasant 18 C.
Mountainous Tongjiang, located where Sichuan, on the south, and Shaanxi province, on the north, meet, is one of the least developed counties in Sichuan. But nature has blessed this less traveled land with 128 karst caves.
The caves, in the Nuoshui Dongtian Scenic Spot, cover about 240 square kilometers. They boast deep canyons, clear water, rugged rocks and forbidding peaks on both sides of the canyons.