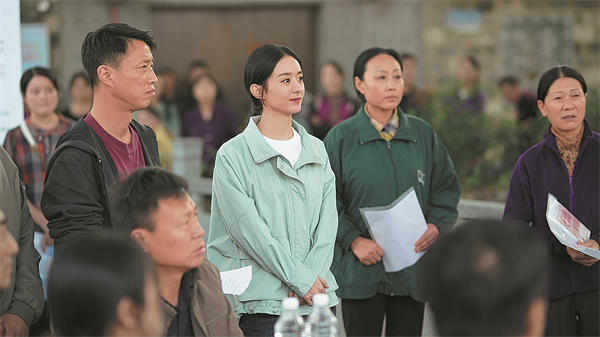 Many people believe that, for women, their wedding day is the happiest of their lives. But for He Xingfu, the protagonist in the TV series, The Story of Xing Fu, whose name literally means "happiness", it represents the darkest of days-witnessing her younger sister being indecently assaulted by a group of villagers.
For centuries, naohun, or wedding hazing, has been part of a traditional wedding ceremony. It is the practice of teasing the bride and groom with its main purpose-to lighten the mood and break the ice. But in some areas, the old ritual has evolved to become somewhat vulgar and even obscene, often triggering heated debates online when news of such things is reported.
As the latest outing of Zheng Xiaolong, a prolific director renowned for the smash hit Empresses in the Palace, The Story of Xing Fu delves into these old customs and the changes in the mindset of locals in rural China. It also provides an in-depth look at topics such as farmland requisition and the development of countryside tourism.
Currently soaring as one of the most popular dramas, the 40-episode TV series has been airing on Dragon TV and Beijing Satellite TV, as well as on the streaming site Youku, since late June and has earned 7.3 points out of 10 on the online review aggregator Douban.
Adapted from author Chen Yuanbin's novel Qiuju Chuanqi (The Story of Qiuju), the TV series stars A-list actress Zhao Liying as He, a brave rural woman who embarks on a tough journey to pursue justice for her younger sister, a recent college graduate who serves as a bridesmaid at He's wedding.
Because the man responsible is the son of an influential villager, who leads residents in the establishment of a lucrative enterprise, He's family members, including her husband and his parents, all try to convince her to drop the issue. But the hardheaded woman refuses to give up her fight for justice and finally propels a ban on the shameful tradition.