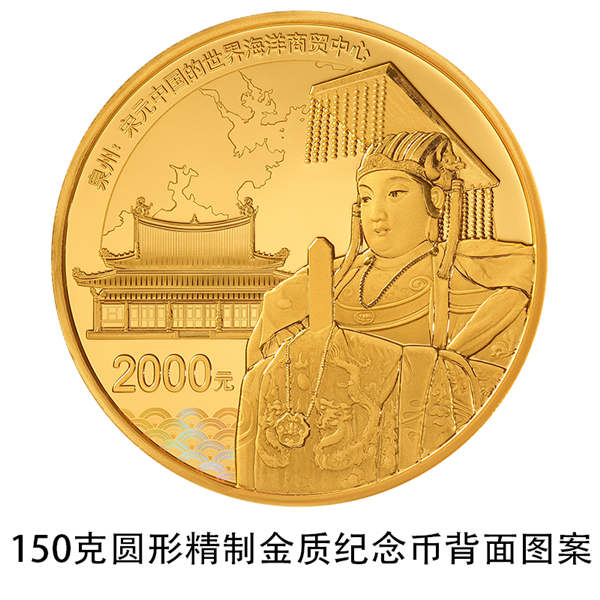 China's central bank will issue a set of commemorative coins on July 25 featuring Quanzhou, an eastern coastal city, which is a UNESCO World Heritage site.
The set includes two gold and two silver coins, all legal tender, the People's Bank of China said.
All four coins feature the national emblem on the obverse, while the reverse features a scenic spot in Quanzhou, a different spot for each coin, and inscribed "Quanzhou: Emporium of the World in Song-Yuan China," in Chinese characters.
One of the gold coins weighs 150 grams and the other 8 grams. The two silver coins weigh 30 grams and 500 grams.
Quanzhou, in East China's Fujian province, was a global maritime trade center back in the Song (960-1279) and Yuan (1271-1368) dynasties. It was added to the UNESCO World Heritage List as a cultural site on July 25, 2021, bringing the total number of UNESCO World Heritage sites in China to 56.